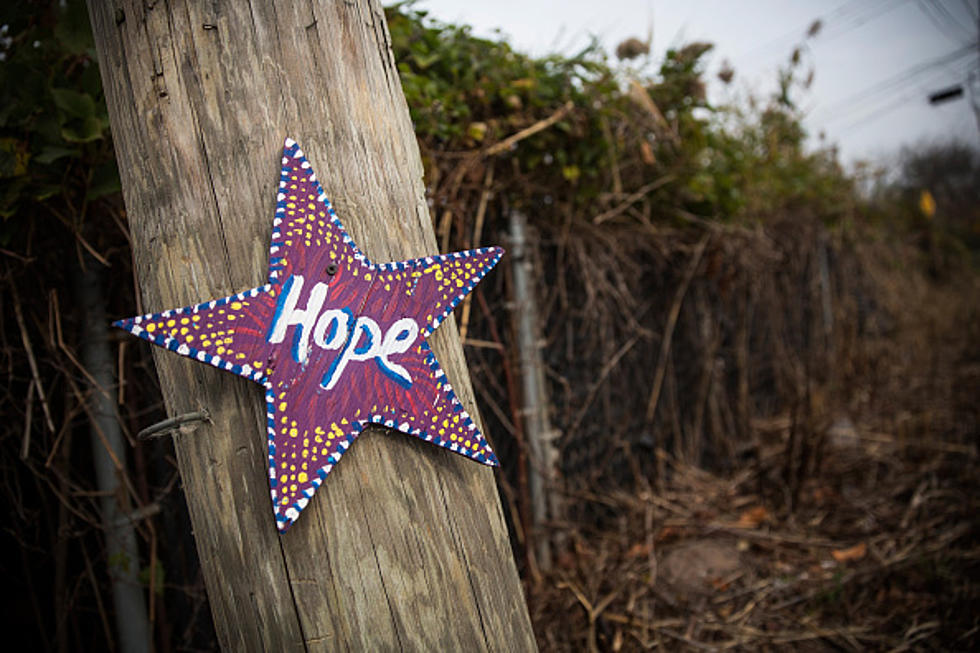 New York State Will Ban This Advertising Method?
Getty Images
There may be a push to limit or end altogether a form of advertising that has been around for decades. There are reports that someone caused a massive power outage after stapling a sign to a power pole!
The yard sale season is in full swing across New York State and in every town, city and village, you see signs taped, pinned or stapled to power and telephone poles!
But before you grab that poster board and stapler, you may want to be sure you are not going to knock power out for your neighborhood.
Crews responding to the outage discovered a scorched advertising sign and staple gun at the scene, leading them to believe the damage came from someone attempting to put up the sign.
The summer of 2023 is fading away here in New York State. Although we may have a few more hot days, the cooler nights are here and the feeling of fall is in the air!
But perhaps you are having a late summer yard sale? What are the rules in New York State?
The things that you can find at a yard sale are often unique and potentially worth a good deal of money. The saying "one person's trash is another's treasure" is very true and for someone with a trained eye, there may be a gem waiting in all that stuff.
As you gather up the old toys, and clothes and tools that you are about to sell, what does New York State have in mind for you? The cash that you make from that sale is technically income but how much, if any, are you required to claim?
According to New York State law:
Most garage sales are not subject to the sales tax registration requirements and the sellers are usually not required to collect sales tax. However, Tax Law section 1115(a)(18) specifically provides that if certain conditions are not met, you may need to collect sales tax, or possibly register for sales tax purposes.
SENDING AN ITEM?
These days, many people are finding success with selling things online on a variety of sites which may include Facebook Marketplace, Craigslist and others. Let's say you sell something and you are asked to ship the item? There are some cases in which you may be required to collect taxes.
The purchaser must pick up the items at your home. If you deliver or mail an item to an address in New York State, you must collect the tax on the sale price of the item.
The weather may not feel like spring as heavy, wet snow is falling over much of the New York City/Capital regions in New York State. But as we know, the weather can change any minute and it is time to plan ahead for those yard sales! It is a great way to create some space and make a little extra cash.
Most popular grocery stores in America
QUIZ: Can you identify 50 famous companies by their logos?
How well do you know the logos of 50 of the world's most famous companies? Keep scrolling to see if you can guess which icon belongs to which brand.