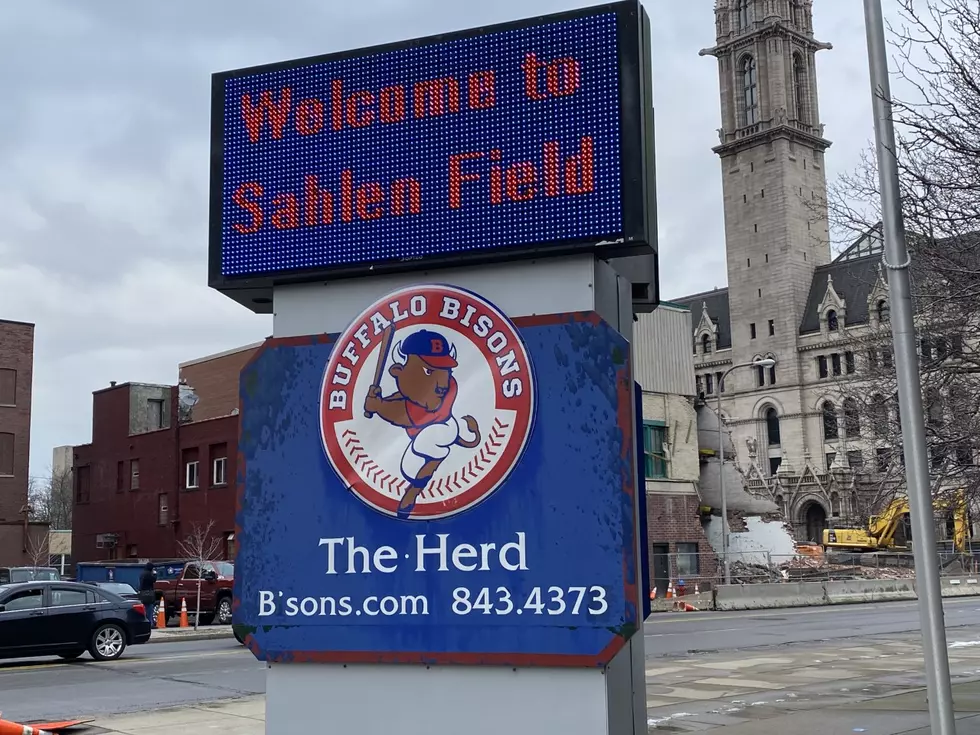 Now Hiring At The Ballpark
(photo by Brett Alan)
"Take me out to the ballgame" is not only a fan favorite song, that saying can now get you paid.
Now you will not necessarily be pinch-hitting or hanging out in the dug-out, but you still will be inside the ballpark taking in the sights, sounds, and sun whenever the Buffalo Bisons Triple-A affiliates and farm team for the Toronto Blue Jays take the field. Or when a major event will be taking place.
The Buffalo Bison are looking to hire positions for grounds, food & beverage,  merchandise vending, engineering, and more.
According to WKBW
It's exciting to be getting back to how we once lived, and the warm weather season is fleeting, so make the most out of it all while working in a really cool environment for the summer months.
The crack of the bat, the cheer of the crowd, the smell of hot dogs grilling, and all the peanuts, popcorn, and Cracker Jack you can eat. Actually, I just made that last part up. I do not know if you will be guaranteed free snacks. But you will be getting paid to be inside as opposed to paying to be there.
So get your resume updated, reach out to those who can help with a solid referral, be positive, and dress to impress.
Who knows? You may be the next Earl of Bud or Conehead.
A Look At Buffalo's Grain Elevators [Photos]
A Look At Buffalo's Grain Elevators [Photos]
Crystal Beach Back In The Day
Crystal Beach A Look Back
Beware of These 50 Jobs That Might Vanish in the Next 50 Years