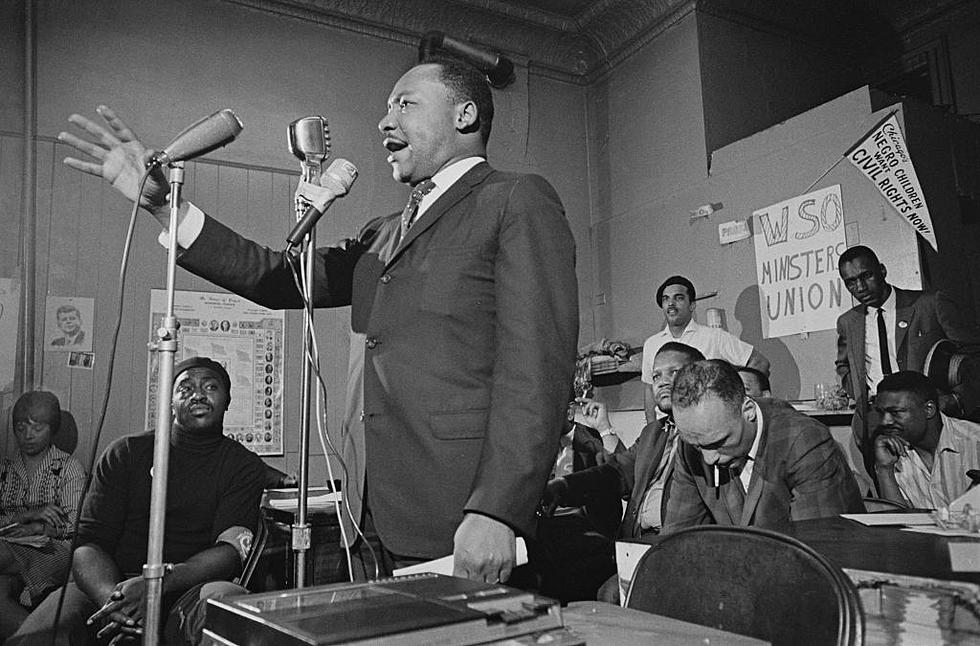 NY State Announces Its Tribute To The Legacy Of MLK
Getty Images
New York State announced this week that its annual celebration of the life of civil rights icon Dr. Martin Luther King, Jr. will be a statewide broadcast television event.
Governor Kathy Hochul announced that "New York State Celebrates Dr. Martin Luther King, Jr.: Opportunity and Promise," will be airing on PBS stations across New York state, starting MLK weekend.  The event will also be available via webstream at empirestateplaza.ny.gov/nyking.  Air times will vary by region.
The one-hour-long special will take a look at organizations and people from across the Empire State, who carry on the legacy and principles of Dr. King.
Dr. Martin Luther King Jr. dedicated his life to the fight for equality and his legacy continues to serve as a driving force for countless Americans seeking a fairer, more just society,"  "This year, New York will honor Dr. King's legacy through music and art.
"New York State Celebrates Dr. Martin Luther King, Jr.: Opportunity and Promise", will be hosted by Christopher Jackson, a Grammy and Emmy Award-winning songwriter/composer as well as a Tony Award-nominated actor best known for starring as George Washington in the critically acclaimed, award-winning Broadway musical "Hamilton."
The special will take viewers on a virtual tour of New York State, through the eyes of New Yorkers, with stops in Syracuse, Poughkeepsie, Schenectady, Long Island, and other towns and cities while focusing on the life of MLK. It will also contain a performance featuring songs by the 2022 Dr. Martin Luther King Jr. Ensemble and Children's Ensemble from the Capital Region, and the University at Albany Marching Band.
9 Groundbreaking Inventions Created By Women
These Are Old Buildings That Are Still Standing Today
When I was in grade school, I often wondered about some of the amazing buildings that are here in Buffalo. The buildings and their purpose. History was one of my favorites subjects, so learning what great historic buildings were here in Buffalo really helped me with a few of my favorite structures in the city.