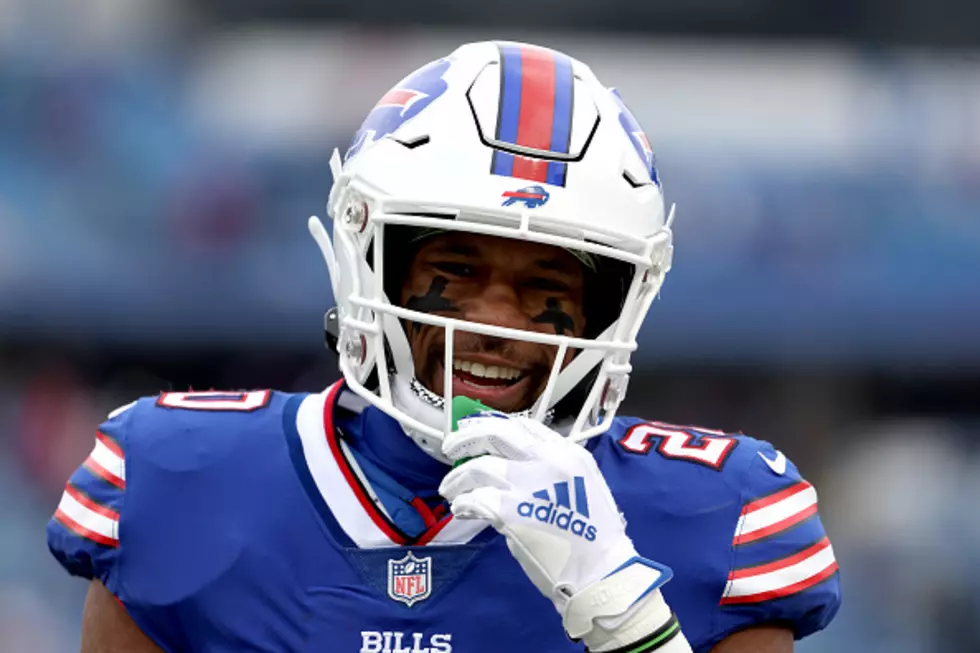 Bills Player Says He Doesn't Like Blue Cheese or Ranch with Wings
Getty Images
The Buffalo Bills are now in the second-half of their 2022 regular season schedule. After a great start to the season, the Bills suffered a disappointing loss against the New York Jets on the road.
The offense played its worst game of the season and if the Bills want to get the number one seed in the AFC this season, they will have to play as well as they did in the first seven games of the season, minus the second half against the Green Bay Packers.
One of the newest Bills players is running back Nyheim Hines.
Hines was traded from the Indianapolis Colts to the Bills on November 1st, in exchange for a conditional sixth round pick and running back Zack Moss.
Hines was drafted in the 4th round of the 2018 NFL Draft and is automatically now one of the most explosive players on the Bills offense, as well as offering elite pass-catching skills for a RB and can return kicks.
One of the things that Bills fans will get accustomed to early on from Hines is his infectious personality. He was very active in the Indianapolis community and is regarded as a stand-up person in the locker room.
Hines also gave his opinion of what goes with the classic Buffalo food, chicken wings.
Hines said he doesn't like blue cheese or ranch with wings; he prefers them without a dipping sauce.
While some fans disagree, many supported Hines and said if the wing is good enough (crisp and sauce), it doesn't really need blue cheese with it.
I usually go with blue cheese with my wings but if it's a place like Bar-Bill or Nine-Eleven Tavern, I can also just eat it straight.
5 Best 'Hidden Gem' Wings in Buffalo
The best best "hidden gem" spots for wings in Western New York.
7 Places For Wings In Buffalo Only Locals Go To
Locals only visit these places for wings for a reason; they're phenomenal.
The Top 40 Pizza Places in Western New York
The best pizza spots in Buffalo!