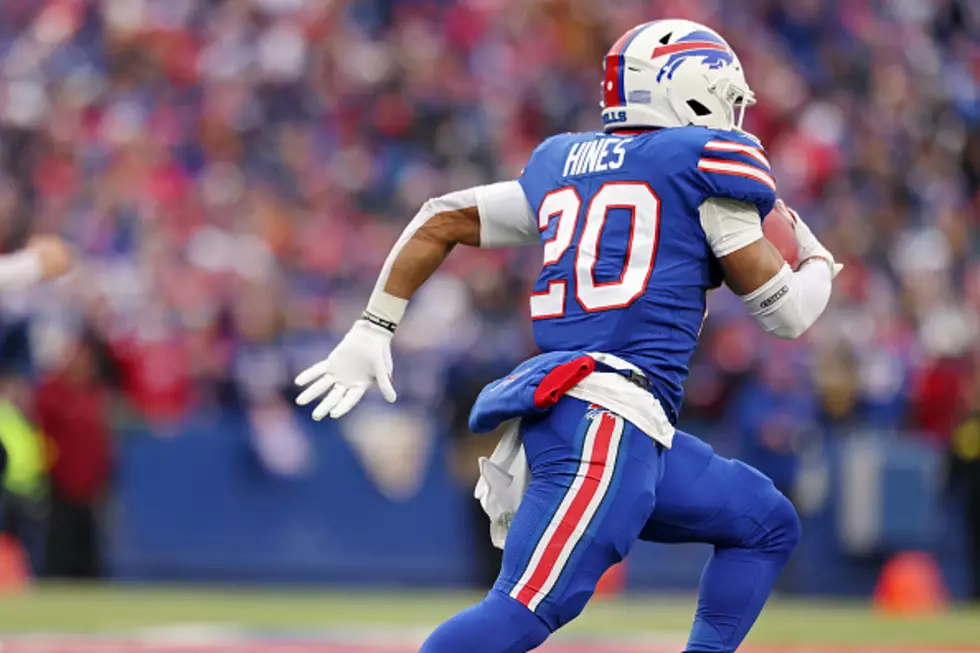 Nyheim Hines' Opening Kickoff Return TD Was Meant to Be
Getty Images
The emotions at Highmark Stadium in Orchard Park were evident all morning and into the start of the game between the Buffalo Bills and New England Patriots.
The Bills are thinking and praying for Damar Hamlin, who remains in the care of the University of Cincinnati Medical Center. His recovery has been remarkable and the Bills are playing for their teammate on Sunday.
The opening kickoff was something you would see scripted in a movie.
Bills running back Nyheim Hines returned the opening kickoff all the way for a touchdown, which sent Highmark Stadium into overdrive.
In a twist of fate, Hines' kickoff return touchdown came exactly three years and three months since the last kickoff return for a touchdown...Damar Hamlin number 3.
The touchdown went viral on social media and it truly was something that would've been thrown out if it was pitched for a television show or movie.
Damar Hamlin doesn't think it was an accident.
The Bills currently have a 7-point lead as we inch closer to halftime.
Complete List Of Buffalo Bills Available On Cameo
16 Buffalo Bills With Some Of The Best And Worst Nicknames
15 Things You Should Never Do at a Bills Home Game
Things that are a no-no to do at a Buffalo Bills home game.