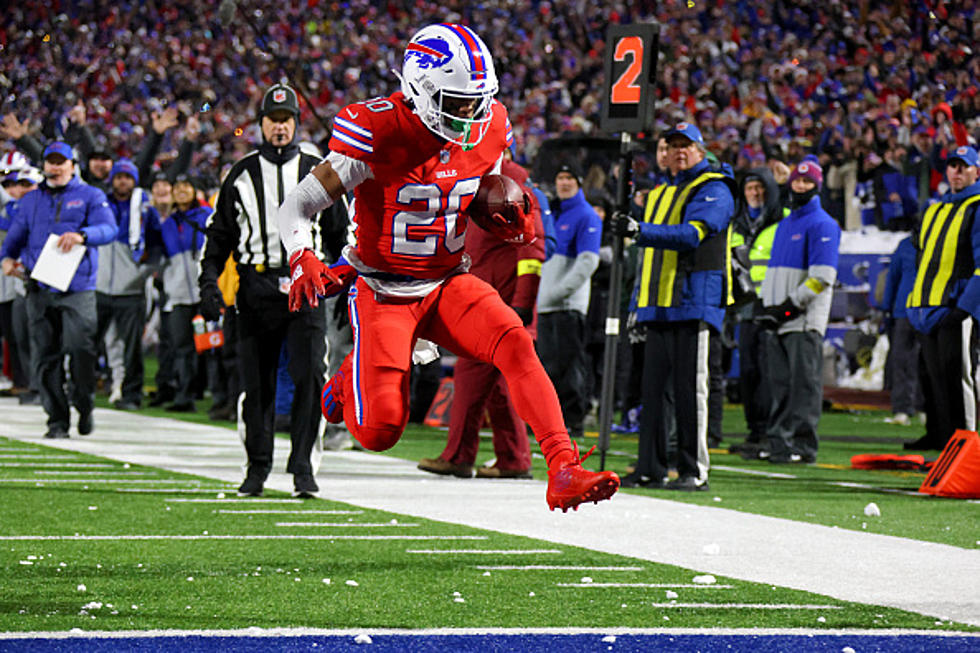 Bills Player Plans on Holding a "Rock Band Night" in Buffalo
Getty Images
The 2023 NFL Draft is two weeks from tomorrow and there is an array of options that they could decide to go.
Wide receiver, linebacker and offensive line seems to be the three positions fans want, although defensive line and cornerback probably shouldn't be ruled out, knowing general manager Brandon Beane and head coach Sean McDermott's track record of past drafts.
Running back has been mocked to the Bills by quite a few national analysts, but few Bills fans actually want them to take a running back at pick 27.
Buffalo, after all, has James Cook, Damien Harris and Nyheim Hines in their backfield.
Hines was traded for on deadline day in November of 2022 and was part of one of the most memorable Bills game moments in franchise history.
Hines took two kickoffs back for a touchdown in the 2022 regular season finale against the New England Patriots, including the opening kickoff. This was the first game after Damar Hamlin's cardiac arrest on the field in Cincinnati.
There's no doubt Hines' team-first and lovable personality was valuable to the Bills, along with his speed and return abilities.
Hines is also a huge music fan and wants to do something we have never seen before.
Hines tweeted on Wednesday that when he's back in town for OTA's in May, he wants to hold a special "rock band night." Bills players and fans can play guitar, drums and even sing. He wants to rent out a venue in Buffalo.
I'm sure venues around Buffalo would love to host this for Hines; whether it's an actual concert venue or a bar/restaurant.
This would be incredible. Where should Hines hold this event?
8 Reasons 1pm Games Are Better For The Buffalo Bills
16 Buffalo Bills With Some Of The Best And Worst Nicknames
22 Famous Buffalo Sports Phrases Every Die-Hard Bills and Sabres Fan Knows
Being a sports fan in Buffalo is sometimes like knowing a different language. Here are 22 of our favorite Buffalo sports phrases you already know if you're a huge fan! And if you're new here, here's how to catch up.