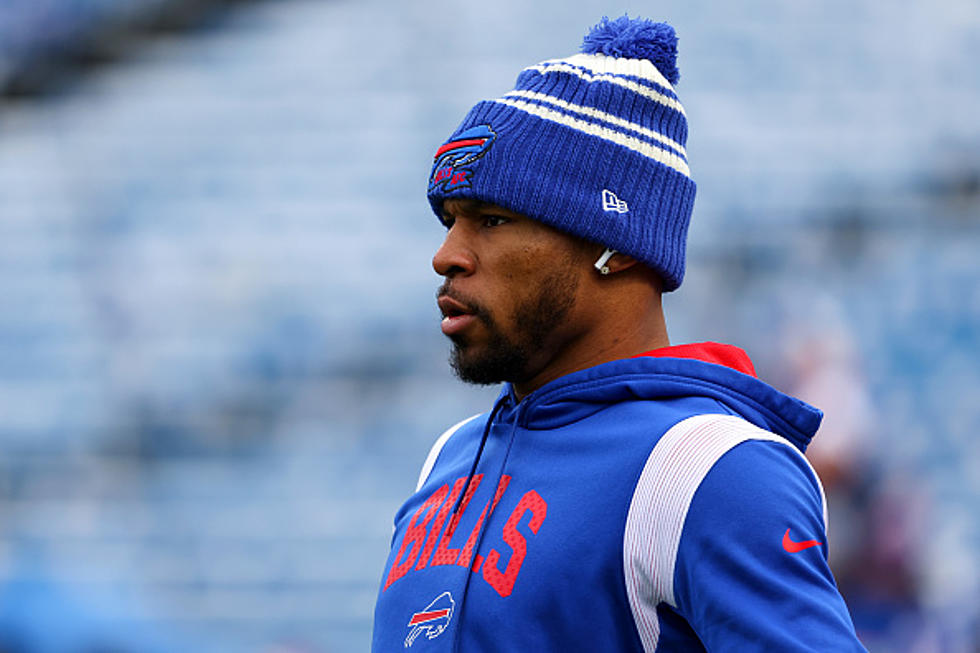 Buffalo Bills Player Switches Jersey Number to "0"
Getty Images
The Buffalo Bills are back for off-season workouts in Orchard Park this week. The Bills players are still well into off-season mode, but the Bills front office, scouts and coaching staff is very much busy in preparation for the 2023 NFL Draft.
It's the last major off-season event before training camp in July. We went through the bulk of free agency, Pro Days and the owners meetings in Arizona.
If you remember at the NFL owners meetings, one of the big rule changes that came from this year's meetings was the fact that NFL players can wear the number zero now.
Other than lineman, players can switch to number zero if they so choose. Bills running back Nyheim Hines expressed interest in doing just that in March and on Monday, Hines followed through on wearing the number zero.
The Bills announced that the veteran running back will wear number zero for the team in 2023.
Hines was acquired in early November of 2022 from the Indianapolis Colts, which was just minutes before the NFL trade deadline.
Hines took a pay-cut to stay with Buffalo and chances are he will be their main kick and punt returner this upcoming season, along with getting split time in the backfield with James Cook and veteran free agent signing, Damien Harris.
It's going to be cool to see a Bills player wearing the number zero. Hines is a great player and a better human off the field, with his work with charities and interacting with fans off the field.
The Newest Buffalo Bills Jersey Numbers
16 Buffalo Bills With Some Of The Best And Worst Nicknames
22 Famous Buffalo Sports Phrases Every Die-Hard Bills and Sabres Fan Knows
Being a sports fan in Buffalo is sometimes like knowing a different language. Here are 22 of our favorite Buffalo sports phrases you already know if you're a huge fan! And if you're new here, here's how to catch up.