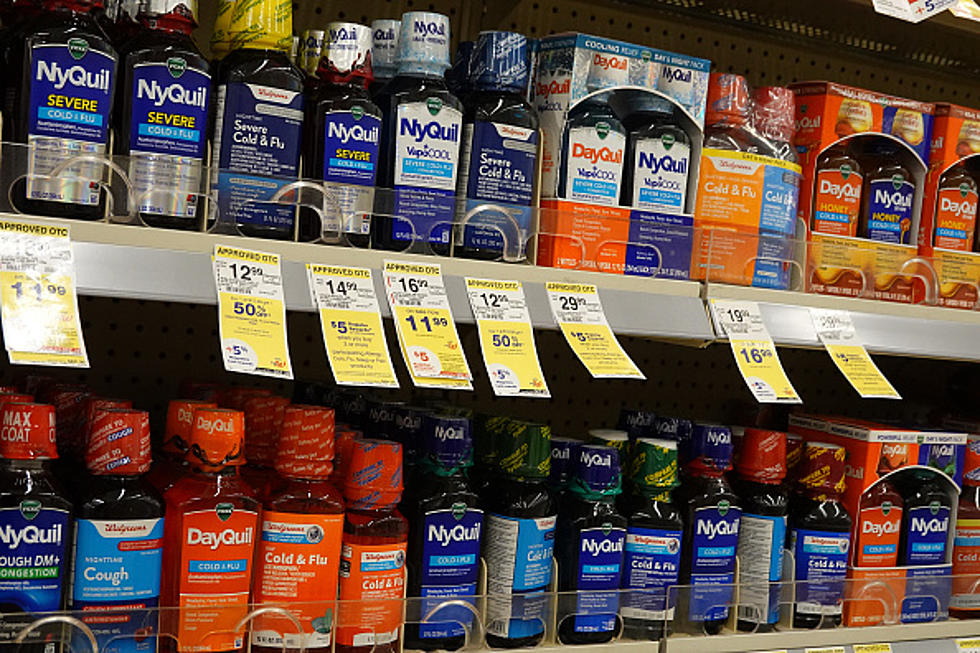 Nyquil And Dayquil Banned In New York State?
Getty Images
The long cold and flu season is just about to start and for those who suffer with sinus issues, there may be some bad news. A recent study reports that some popular cold medicines may not work.
The winters are long here in New York State. Even if you don't catch a cold or the flu or COVID, it is so dry in houses and buildings that you may struggle with breathing through your nose.
From allergies to a sniffle, we all seem to reach for some sort of relief, especially when you are trying to sleep or need to be ready for a big day at work or school.
An FDA advisory panel unanimously voted to declare oral version of phenylephrine ineffective at reducing nasal congestion.
Phenylephrine — found in drugs including Sudafed PE, Vicks Nyquil Sinex Nighttime Sinus Relief and Benadryl Allergy Plus Congestion — is the most popular oral decongestant in the United States, generating almost $1.8 billion in sales last year, according to data presented Monday by FDA officials.
What happens next? The full FDA will now have to decide if it will revoke the drug's OTC designation, which would possibly take it off the market.
Most popular grocery stores in America
QUIZ: Can you identify 50 famous companies by their logos?
How well do you know the logos of 50 of the world's most famous companies? Keep scrolling to see if you can guess which icon belongs to which brand.