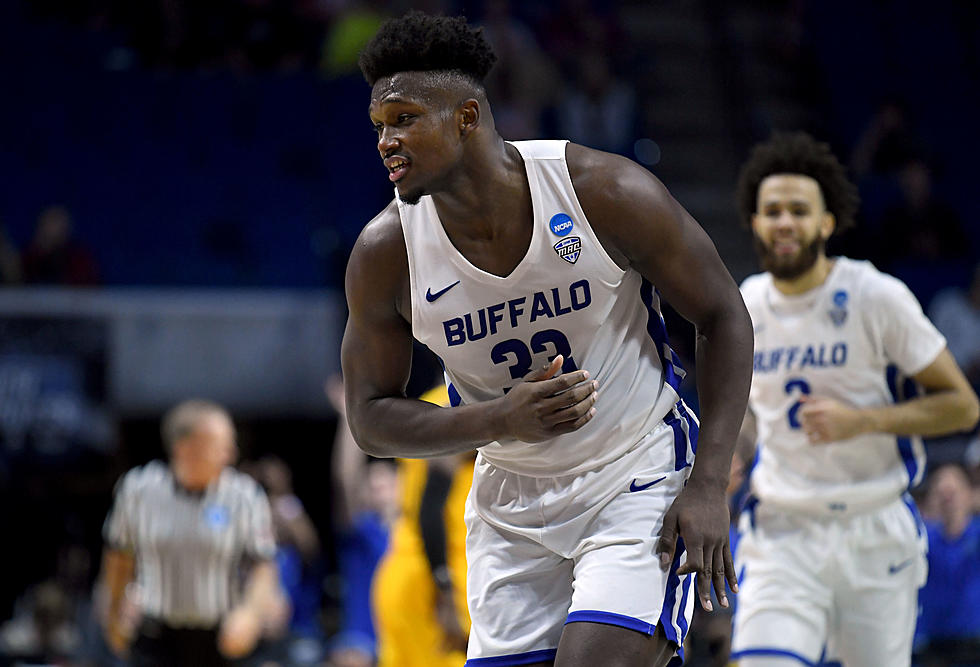 On to the Next Round For UB Basketball
Nick Perkins scored 21 points in UB's win over Arizona State (Getty Images)
Both the University of Buffalo men's and women's basketball teams advanced to the next round of the NCAA Tournament on Friday.  For the UB men it was a dominating performance in their opening game.  The Number-6 seed Bulls had five players in double figures in a 91-74 rout of Number-11 seed Arizona State. 
Jeremy Harris and Nick Perkins each scored 21 points while C J Massinburg added 18.  It moved Massingburg to within 28 points of tying UB's all-time scoring record.
It's the 25th time this season the Bulls have scored more than 80 points.  UB also won the rebound battle 42-26.
It gave coach Nate Oates a victory in his first head to head match-up with Bobby Hurley, the guy who hired him when Hurley came to UB.  Hurley complimented Oates on how hard his team played.
For the Bulls it's on to the next round and a match-up with Number-3 seed Texas Tech at 6:10 pm on Sunday.
The UB women advanced with an 82-71 upset win over Rutgers. It's the second straight year they've advanced with a first round upset.
Summer Hemphill led the scoring with 23 points.  Cierra Dillard added 20.
They'll move on to face Number-2 seed Connecticut at 7:00 pm on Sunday.