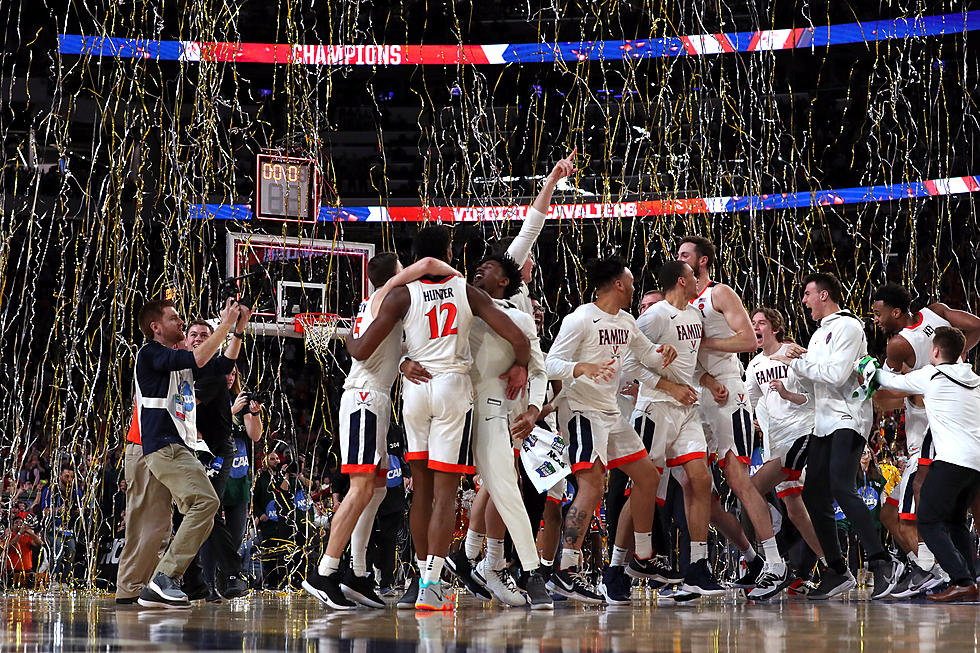 Virginia Cavaliers Are College Basketball Champions
Getty Images
Last year the Virginia Cavaliers were the first Number -1 seed to be upset by a Number -16 seed in the history of the NCAA College Basketball Tournament.  This year they're national champions after defeating Texas Tech 85-77 in overtime in Monday night's title game in Minneapolis. 
It wasn't easy.  At one point in the second half the Cavaliers had a 10 point lead, but went cold and that big lead turned into a 3 point deficit with time winding down.  Sophomore  De'Andre Hunter hit on a 3 to tie it and force overtime.
Then in overtime the Cavaliers took over going on an 11-0 run and hitting on 12 straight free throws.
It was the first overtime final since 2008 and the eighth in NCAA Tournament history.
Virginia's national championship is the first in school history.