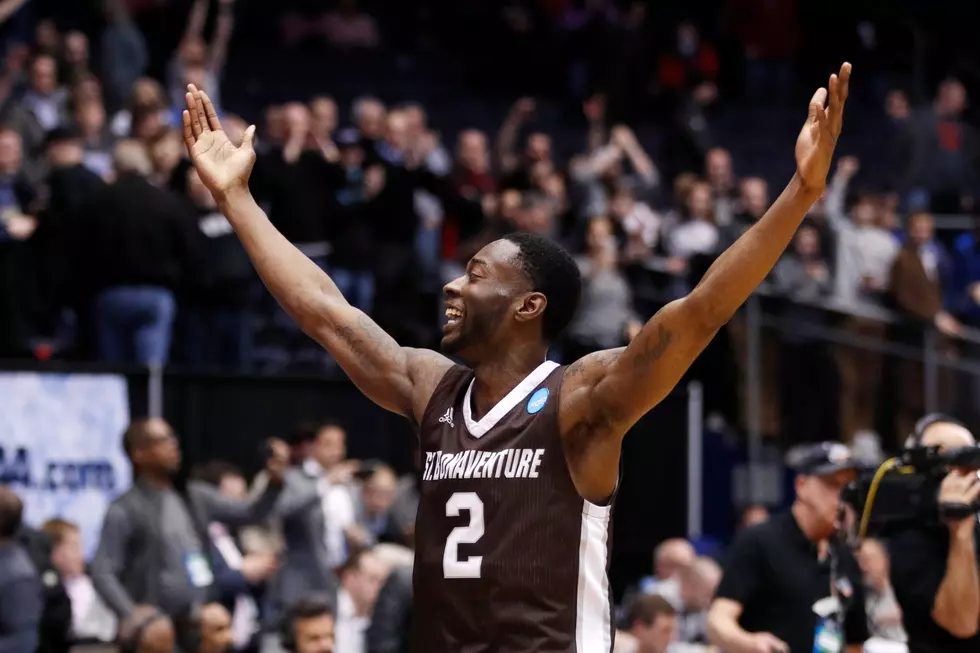 Bonnies Advance From the First Four in the NCAA Tourney
Matt Mobley celebrates after St. Bonaventure defeated UCLA in the NCAA play-in game in Dayton, Ohio (Getty Images)
The small town St. Bonaventure Bonnies knocked off the big town UCLA Bruins Tuesday night in one of the four NCAA Tournament play-in games and that has to be considered an upset in the minds of most of the nation's college basketball fans.  But not for the team that just won't quit. 
The Bonnies fell behind early, but rallied to beat the Bruins 65-58 in Dayton, Ohio.  The game was tied 58-58 with just over a minute to play when Jaylen Adams hit a jumper with 49 seconds left then the Bruins lost the ball on the next possession, the Bonnies recovered and Adams was fouled.  Adams hit both ends of a one and one giving St. Bona a four point lead and they hit three more free throws to close out the game.
Courtney Stockard led the Bonnies with 26 points.
It's the first NCAA Tournament win for St. Bonaventure since 1970 when the Bonnies advanced all the way to the Final Four, but lost star center Bob Lanier to an injury and came up short.
So now the Bonnies (26-7) move on as a Number-11 seed and a matchup against Number-6 seed Florida (20-12) on Thursday night at 9:55 pm in Dallas.