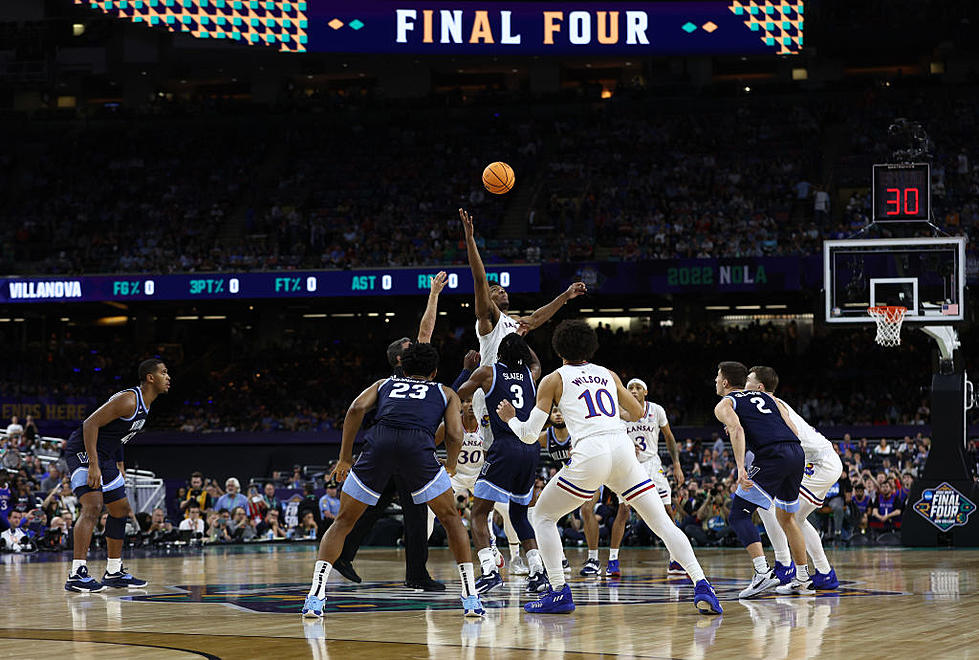 Western New York native to Ref Tonight's NCAA Championship Game
Getty Images
The NCAA Men's Basketball Championship Game is tonight, and there is a Western New York connection that you might not know about.
Rochester native referee Jeff Anderson will be a part of the crew that is working tonight when the North Carolina Tarheels take on the Kansas Jayhawks for the National Championship.  The game, which is scheduled tip-off at 9:20 pm, will mark the 5th time that Anderson has worked a National Championship.
Anderson has gained a cult following through the years, for his energetic style of calling games.  So much so, that someone created a fan account on Twitter that has over 1,800 foloowers.  Why do people like a ref so much?  Check out his raw emotion as he calls a buzzer-beater in the NCAA tournament.
Anderson, who grew up in Rochester,has been officiating for over 20 years, and is still involved in officiating on a local level, with the Rochester Basketball Officials Board 60, and has passed his skills along to his son, who is also now a referee.
Anderson officiated the Final Four games in 2018-2020 and is highly regarded as one of the top referees in the sport.  It all started after graduating from Franklin High in the city of Rochester.  His friend convinced him to pursue his love of basketball, by taking a refereeing class.  And the rest as they say is history.
When asked about his unique style on the court, Anderson had the following to say in a 2020 interview:
People think it was some showboating and all this stuff, no, it really wasn't...It was to try and help me, as far as my back goes, and take some pressure off my knees.
Drink At 9 Of The Old Amazing Bars In Buffalo
These Are the Best Buffalo Bills Fantasy Team Names
Dive Bars of Buffalo