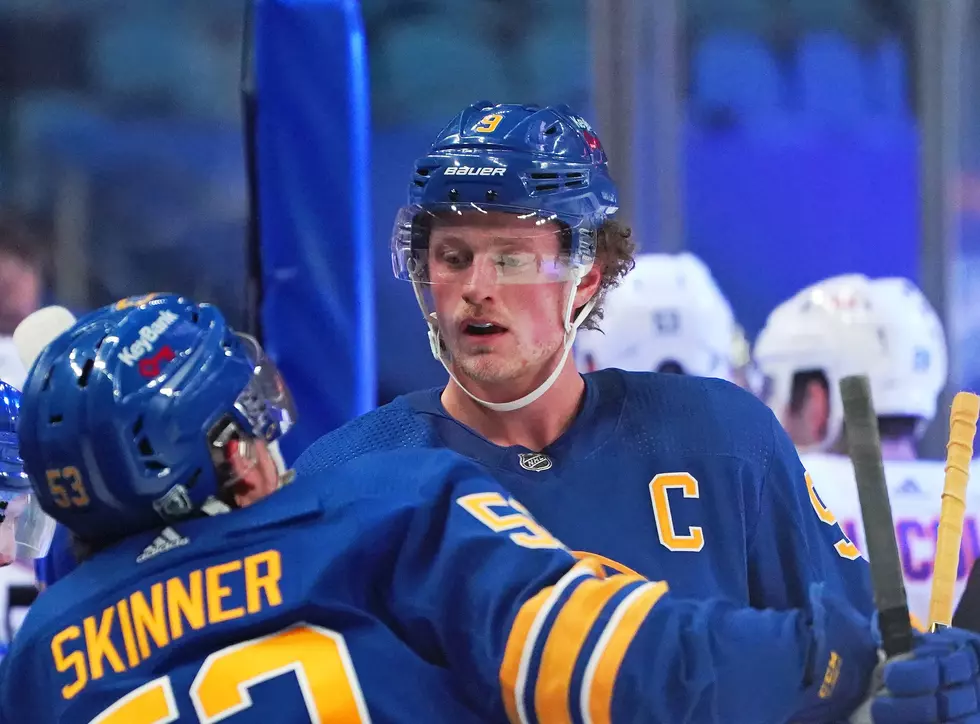 One Buffalo Sabres Fan Is Done With The Team This Year
Getty Images
Lots of people across Western New York were happy when the NHL announced that they would be playing this season. Even though the league shifted divisions and shorted the regular season, hockey was back. Then the Buffalo Sabres started playing and the good feeling stopped.
This season has been bad for the Sabres. They are struggling to score goals, win games, and even had to postpone several games due to COVID-19.
Well, one fan has had it up to here with the team. Check out this post on the Sabres Facebook page that was posted by Chris Calarco.
Due to COVID-19, the Sabres are not allowed to have fans in the stands. So they offered fans a chance to buy cut-outs of themselves that would be placed in seats around the arena. It would seem like you were there without being there.
I love that fact that Chris is still protective of his Aunt who passed away and doesn't want here to witness the horrible hockey that is being played right now.
Now the Sabres have only played 13 games so far od the 56 game schedule. They are 4-7-2 and they could still get hot at the right time and make the playoffs. Right now as I am writing this the Sabres are in the last place and the odds of making the playoffs are slim, but technically they still have a chance!
The last time the Buffalo Sabres made the playoffs was in the 2010-11 season. That was ten years ago. They currently have the longest playoff drought in the NHL.
Thank goodness the Buffalo Bills were good this year.
Buffalo Sabres Captains Since 2000