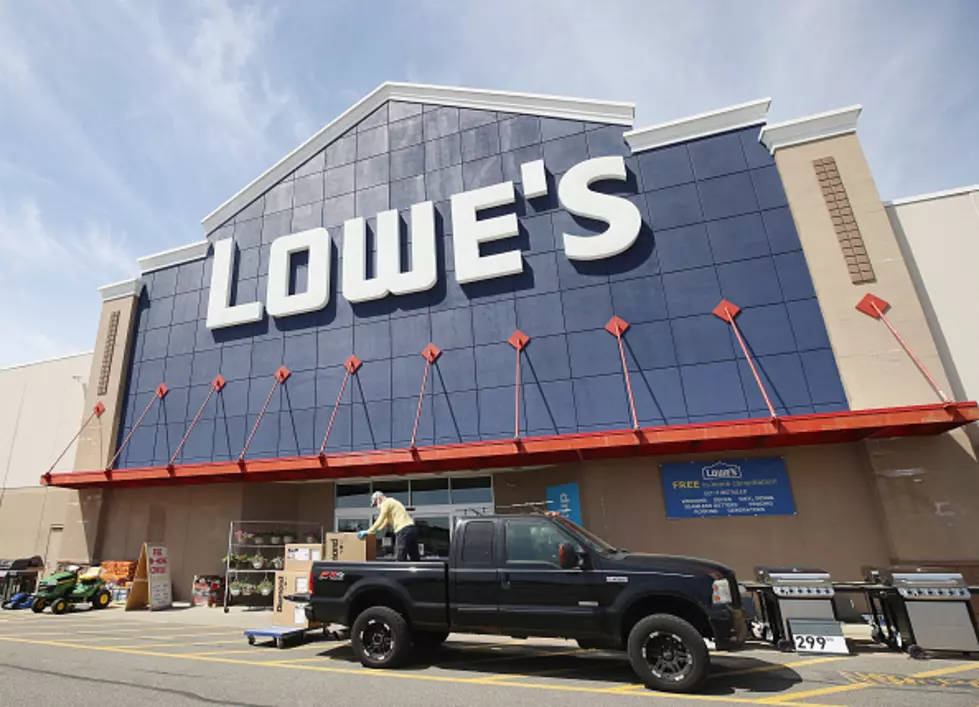 One Day Hiring Event At Buffalo Area Lowe's Today
Getty Images
There are shortages of items and products all over but there is no shortage of jobs and available positions. If you or someone you know is looking for a job, Lowe's in the Buffalo and Rochester area has an opportunity you can't miss.
to the hardware/home improvement
The current COVID-19 pandemic has forced many companies to change the way they operate and that has left many without work. However, if you drive around Western New York, there are many help wanted signs popping up. Many people have also chosen to use their stimulus payments from the Federal government to do some work around the house. Places like Lowe's have seen a boom in business!
Spring is here and that means it is time to get outside and get some work done around the house. Lowe's is looking to fill positions right away and you may get hired on the spot! I just typed in "Hamburg" in the search tab on the employment portion of their website and there were multiple pages of available positions just at the location on Southwestern Boulevard alone!
The current minimum wage is on the rise and I have also seen some job postings that are offering $16 an hour to start! Good luck job hunting!
15 Iconic Retail Stores That Don't Exist Anymore (But We Totally Miss Shopping At)
LOOK: The Most Famous Actor Born Every Year
READ ON: See the States Where People Live the Longest
Read on to learn the average life expectancy in each state.