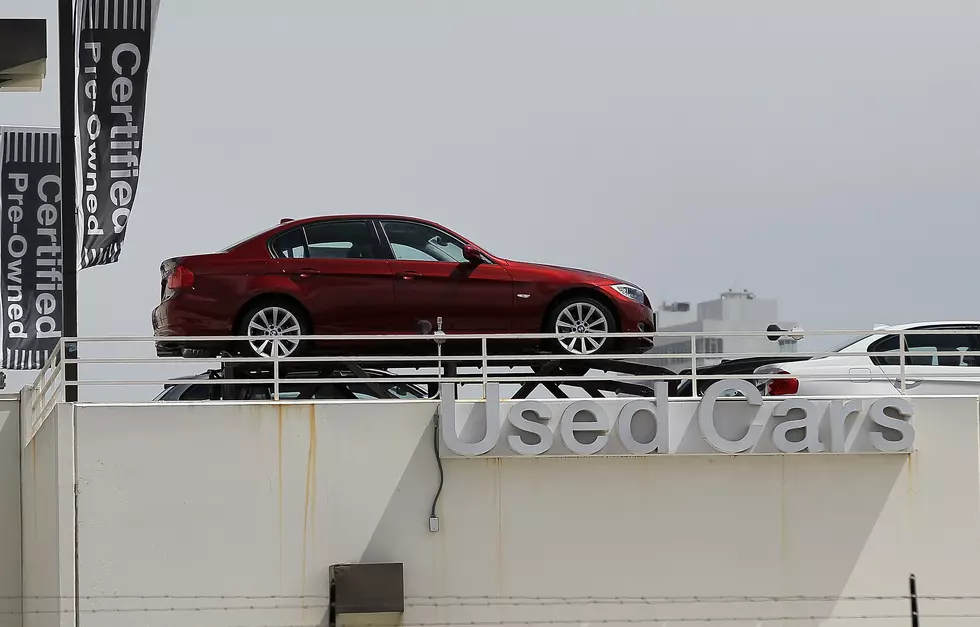 Online Car Retailer Carvana Set To Open Buffalo Distribution Center
Getty Images
Buying a vehicle online will become a little bit easier here in Western New York. The online car sales giant Carvana announced it has leased warehouse space in Buffalo.
The warehouse space is located on Dingens Street and will be used as a distribution center only. You will not be able to buy in person at the site. According to Buffalo Business First, Carvana is expected to hire around 10 employees for the distribution center. They have leased the building for three years with an option of extending that lease another three years afterward.
The warehouse location will allow the company to provide more vehicle choices and quicker delivery time to Western New York, Western Pennsylvania, and Eastern Ohio. On average, Carvana has around 15,000 vehicles for sale on its website with the expectation of that number to grow over the next several years.
Carvana has been servicing Western New York, Rochester, Albany, and Binghamton since last Summer and this will be its first physical location in the area. Another online car sales leader CarMax opened a sales lot on Niagara Falls Boulevard in Amherst last year.
Since COVID-19 impacted Western New York, both online retailers have offered no-touch delivery of vehicles to customers.
WHAT IS CARVANA? 
Carvana is an online retailer for used vehicles. They also operate several in-person showrooms across the country. They made their name with a gimmick of a vending machine car lot. When you drive by one of their sales lots, vehicles are staked up in a glass column that looks like a vending machine.
Top Places To Sell Online in Western New York
Buffalo Businesses That Hire Teens
"
[carbongallery id=""609448aeca07de7e10e182f3"" title=""The Best Sitcoms of All Time with a Western New York Connection""]"