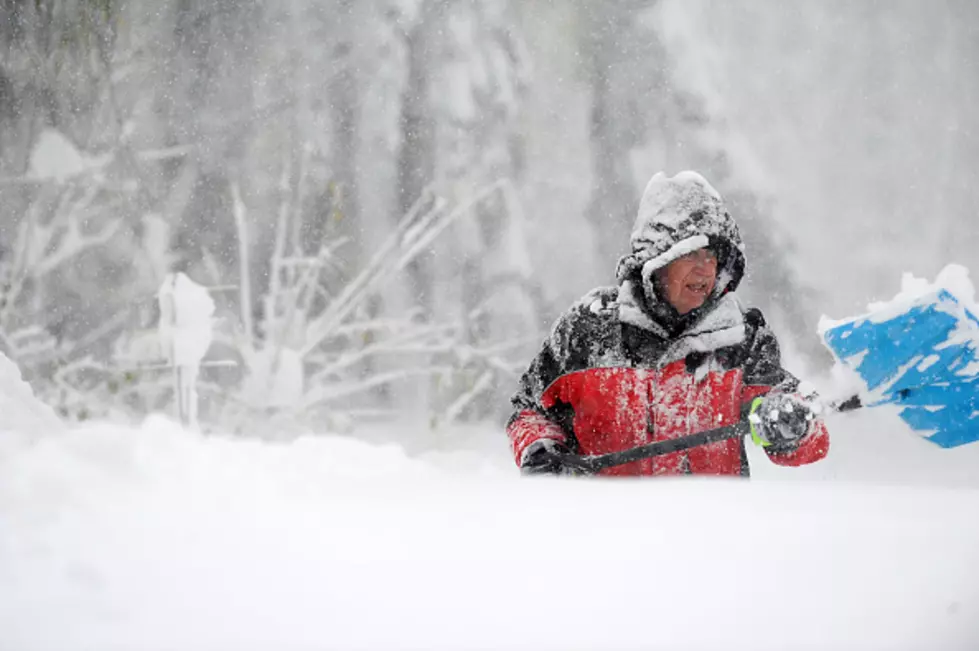 Orchard Park Breaks a New York State Record for Snowfall
Getty Images
The lake effect snowstorm is finally giving the south towns and South Buffalo a much-needed break, after what was roughly 28 consecutive hours of snowfall in the hardest hit areas of Western New York.
Those areas included South Buffalo, Hamburg, Lackawanna, Lancaster, West Seneca, East Aurora, Blasdell and Orchard Park.
Orchard Park was ground zero for this lake effect snowstorm, as roads became parking lots. Vehicles stranded in the snow and the snowfall was so bad that even emergency vehicles and plows were getting stuck in the relentless snow.
Orchard Park also broke a record in New York State.
According to meteorologist Colin McCarthy, Orchard Park received 66 inches of snow in a 24-hour period.
That's the most 24-hour snowfall recorded in New York State's history, since they started tracking weather records.
By the time the snow band lifted to the north towns and Niagara County, Orchard Park officially received 77 inches of snow.
The lake effect snow band is slamming the far northern suburbs of Buffalo and Niagara County, along with Grand Island and even St. Catherine's, Ontario.
The projection is this band will swing back late tonight and cross over Buffalo and the south towns once more, before sinking into ski country and ending one of the worst lake effect snowstorms in Western New York history.
Many side streets in South Buffalo and the south towns have not been plowed yet, or plowed in a very long time, as crews try to clear main roadways.
This is a logistical nightmare for all involved. Hopefully by Monday, we are back to a sense of normalcy.
Historic Snow Storm Hits Buffalo
A historic snowstorm slammed into Western New York on Friday and continues to bring snow to all areas across the region.
Southtowns Lake Effect Snow Pictures
The Amount Of Forecasted Snow Is Taller Than These Buffalo Bills