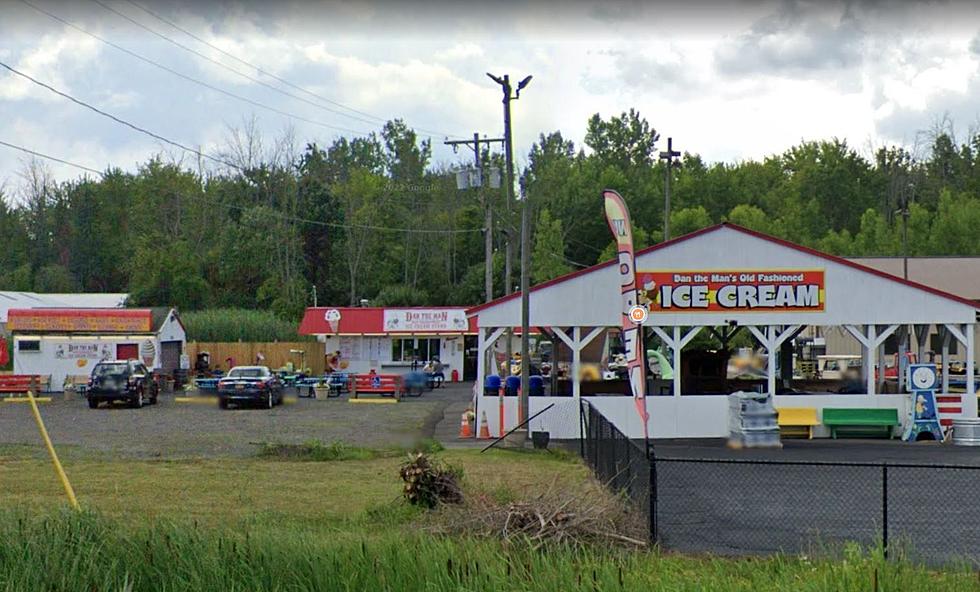 6 Most Underrated Ice Cream Places in Western New York
Credit: Google Maps
Thursday will see high temperatures close to 70 degrees, while Friday and Saturday will see high temps close to 80 degrees, which will feel amazing in mid-April.
May to September in Buffalo is gorgeous. People who don't live here always focus on the lake effect snowstorms and the cold weather that we have for a few months, but I always argue that June in Western New York is literally perfect weather. Not humid yet, 70's and lots of sunshine.
The return of warmer weather in Western New York means that it's officially ice cream season again. Many places in the Buffalo area have already opened for the 2023 season, but many more plan on opening between this weekend and May.
Ice cream places bring back nostalgic memories for adults and are the best places for kids. It's even better when they sell food, such as homemade burgers, fries, onion rungs, loganberry and root beer -- along with the soft serve and hard ice cream that you crave when it's hot outside.
We know about some of the super popular ice cream places here: Anderson's, Kone King, Condrell's, Nick Charlap's, The Pink Cow, etc.
However, there are literally dozens and dozens of amazing ice cream places that people here adore; whether they recently discovered it or they have been going there for years, then bringing their kids there.
They are scattered all over the region. Don't sleep on the north towns and south towns and take the drive to some of the most underrated ice cream places in Western New York.
6 Most Underrated Ice Cream Places in Western New York
The six most overlooked ice cream places in Buffalo and Western New York.
The Best 50 Ice Cream Places in Western New York
The warm weather means ice cream season is just about here.
15 WNY Pizza Places That Are Criminally Underrated
Why aren't these pizzerias in Buffalo more popular?