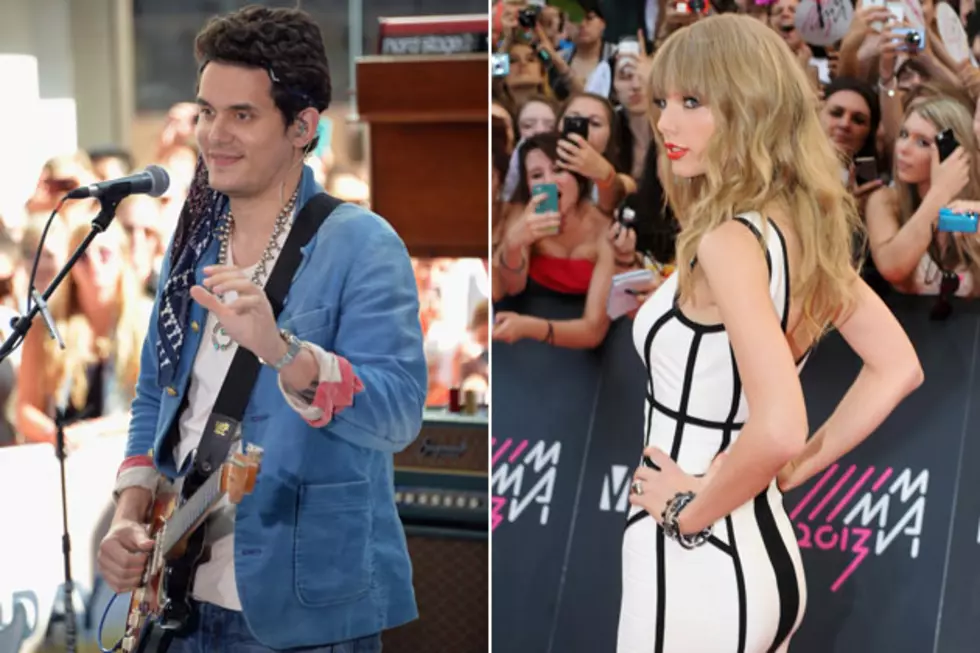 John Mayer Brushes Off Suggestion That 'Paper Doll' Is About Taylor Swift
Mike Coppola / Jag Gundu, Getty Images
During his first major television appearance since returning from vocal troubles, John Mayer seemed surprised when the hosts of 'Today' asked him if his new single 'Paper Doll' (listen here) was about Taylor Swift. That's the heavily-publicized speculation, but the usually quick pop singer stumbled to reply.
Willie Geist asked about the rumors, giving Mayer a choice of true or false. Mayer took it to the audience like he was on a game show and they were going to help with his reply. "Yeah, songwriters write songs because of people, about people," he finally said. "Anything someone else wrote is their reception of a song. I don't get involved with it. It's none of my business."
Of course, he did "get involved with it" in 2012, telling Rolling Stone that Swift's song 'Dear John' was "cheap songwriting."
"It's abusing your talent to rub your hands together and go, 'Wait til he gets a load of this!'," he said at the time, adding, "It really humiliated me at a time when I'd already been dressed down."
The 'Paper Doll' lyrics that have fans wondering are: "You're like 22 girls in one / And none of them know what they're running from / Was it just too far to fall for a little paper doll?"
It's seems unlikely that this will be the last time someone asks Mayer about Swift and her relation to his new single. After disappearing for three years, there's plenty to talk to him about.