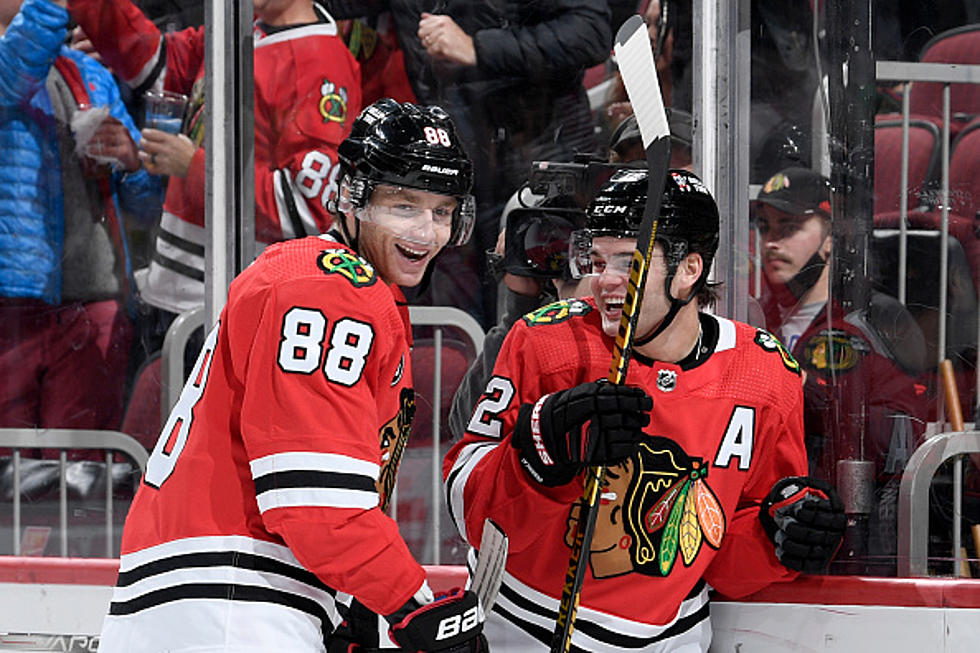 Patrick Kane's Hat Trick Is One For The Record Books
NHLI via Getty Images
It was an incredible night for Patrick Kane on Monday night as the Chicago Blackhawks got a hat trick from Kane and their first win of the season! There were reports that Kane may not even have been able to play going into Monday night's game. But, not only was he ready to play, he was ready to have an electric night.
Kane is now third place in franchise goals and third place in points for the Blackhawks.
Patrick Kane got his start on the ice in Western New York and has moved on to be, one of the greatest players of all time in the NHL.
Our sons are just learning how to skate and already I can see how some parents really get into their kids sports.
When I go to see our kids play, or take them to practice, my only hope is that they actually enjoy themselves and want to continue through the entire duration of the practice or game. If they don't want to continue after the season that is one thing. But we try to discourage them from quitting mid season or even mid practice for that matter. There have been a few times when our three-year-old has walked off the soccer practice field and asked for a snack and sat next to me for the rest of the practice. But as kids get older, and more competitive, I guess I can understand why some parents become so pushy for their kids to be the best in the group. I find that there's nothing wrong with that as long as it is about the kid and not the parent chasing some dream that they feel they missed out on.
12 Famous People Who Attended College in Buffalo