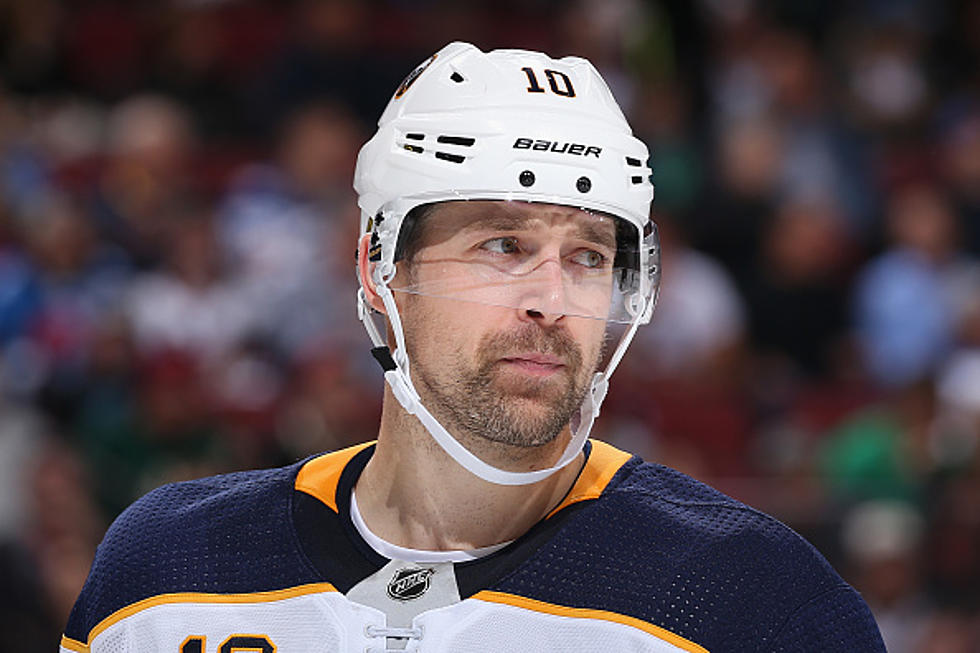 Former Sabres Player Reveals Why He Quit the Team
Getty Images
The City of Buffalo is prideful. In fact, Western New York is probably the most "hometown pride" region in the entire country.
Buffalo loves its people, food and sports teams. It's not hard to pick a fight with someone from this area...just make fun of the food, snow, Bills or Sabres.
It wasn't that long ago that the Bills and Sabres had a hard time attracting players; whether it was free agency or having players waive their no-trade clause to come to Buffalo. It's now a city players in the NFL and NHL want to go to.
However, one of the most famous players in Buffalo sports history of "not wanting to play for the team" was forward Patrik Berglund.
Berglund was part of the Ryan O'Reilly trade. The Blues sent Berglund, Tage Thompson, Vladimir Sobotka, a first round pick and a second round pick to the Sabres in exchange for O'Reilly. The trade happened in July of 2018 and Berglund failed to waive his no-trade clause, which allowed the trade to go through.
Berglund didn't play well for Buffalo, only scoring two goals in 23 games before deciding not to show up and the Sabres suspending him. Berglund would eventually leave professional hockey after he returned to Europe.
Berglund was a guest on the Cam & Strick podcast and revealed he had zero regrets on the decision to leave Buffalo.
He said that he was "not in a good place" and that "he was alone."
We don't know what Berglund was really going through but the fact it happened after he got traded to a place he had no interest in going, certainly made the decision to walk away that much easier.
Sabres fans still don't appreciate what Berglund did. He's now forever in the same mentions as Slava Kozlov, who is probably the most famous NHL player who did not want to play for the Sabres.
6 Best Trades in Buffalo Sabres History
Taking a look at the absolute best trades in Buffalo Sabres history.
22 Famous Buffalo Sports Phrases Every Die-Hard Bills and Sabres Fan Knows
Being a sports fan in Buffalo is sometimes like knowing a different language. Here are 22 of our favorite Buffalo sports phrases you already know if you're a huge fan! And if you're new here, here's how to catch up.
Buffalo Sabres Captains Since 2000