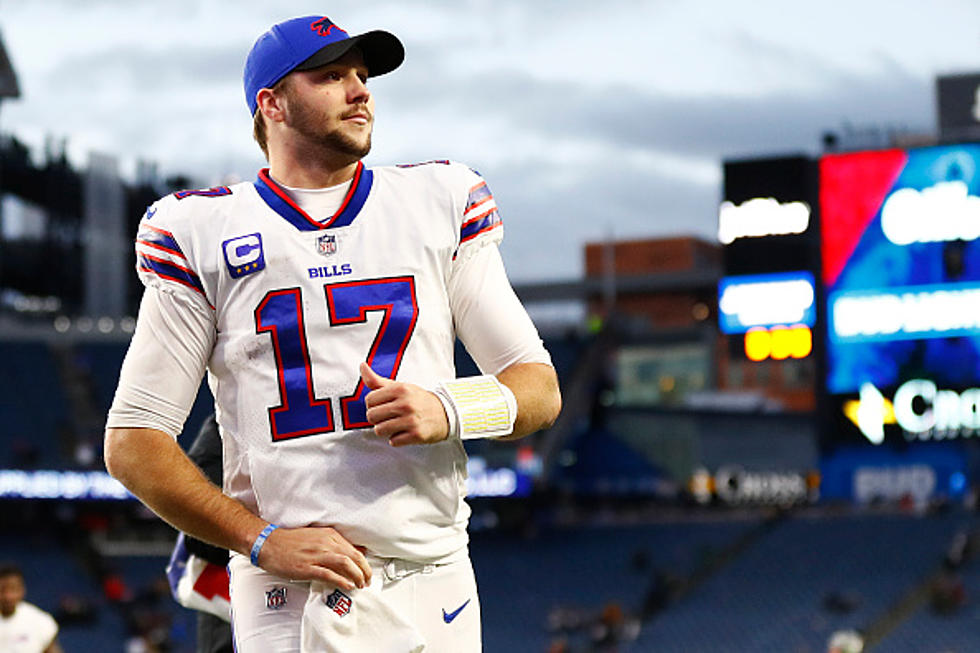 Former Patriots Linebacker Gives Josh Allen Bulletin Board Material
Getty Images
geIt's only Monday, and we have four more days of build up before the big Wild Card playoff game between the New England Patriots and the Buffalo Bills.
The Bills won the AFC East for a second straight season after defeating the New York Jets, 27-10, to close out the 2021 regular season on Sunday. Buffalo was 11-6.
The Patriots finished 10-7 after losing to the Miami Dolphins on Sunday, 33-24. The loss would have also given the Bills the division title, regardless of the outcome of the Bills game against the Jets.
Believe it or not, this is the first game ever between the Bills and Patriots in the playoffs, at least since the AFL/NFL merger more than 50 years ago.
Kickoff will be this Saturday night at 8:15 at Highmark Stadium. The game will be aired on CBS.
This is the time of the year that teams (players, coaches) look for any little thing that could be used as bulletin board material. It never hurts to have a little bit more motivation going into a game.
Former Patriots linebacker and current radio and TV personality in Boston, Ted Johnson, spoke on Monday about the Bills and Patriots matchup.
Johnson is not a believer in Allen having another game like he did on December 26th, when the Bills dominated on offense against the Patriots defense.
"I think Josh Allen had to play a perfect game in that game," said Johnson. I just don't believe in Josh Allen being able to have two big games against the Patriots, like he did," added Johnson.
Johnson also said this is the better draw for the Patriots than the Cincinnati Bengals would have been...
Johnson is right when he says the Bills offense is so dependent on Josh Allen, but so is the Kansas City Chiefs with Patrick Mahomes. So is the Baltimore Ravens with Lamar Jackson. If a huge argument is that said team uses their best player "too much," that means that team has a player to be scared of.
Last Time The Bills Won The AFC East At Home
The Buffalo Bills 2022 Opponents
The Buffalo Bills 2022 opponents are officially set.
25 Important Things You Need To Bring To Your Tailgate
20 WNY Restaurants That Should Be Way More Famous
These Western New York restaurants should be way more famous around Buffalo.
20 Restaurants In WNY The Food Network Should Feature
We love so many restaurants in Buffalo and The Food Network should highlight way more of them.