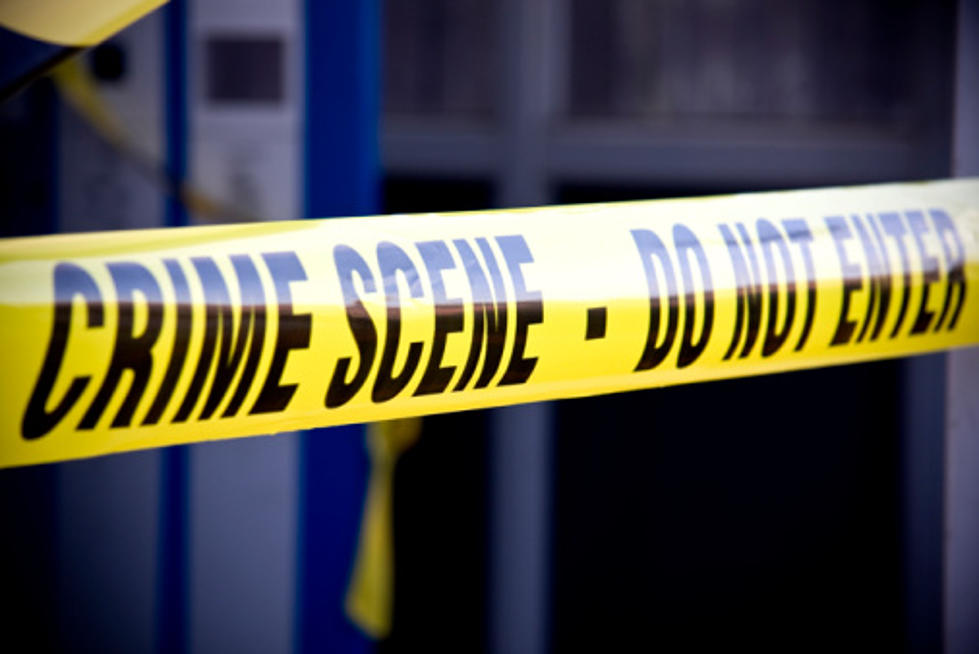 Police Shoot Man With Weapon On Hertel Avenue In Buffalo
Brian Jackson
Officers with the Buffalo Police Department shot a man on Hertel Avenue early this morning. The shooting was in the area of Shoshone Park by Beard and Wesley. The incident took place around 4:30 am on the morning of Monday, March 14, 2022. Police responded to a call of a man with a knife. It's not clear whether the man approached officers with the knife, but officers fired and shot the man. He was taken to Erie County Medical Center where he is listed in serious condition. Police have not released the man's name or charges, according to WIVB. The officers involved in the shooting have been placed on administrative leave, which is BPD's policy.
These 8 Buffalo Streets Had The Most Shootings Last Year
In 2021, there were two shootings on Hertel (not involving police). One was fatal. Buffalo has been plagued by gun violence for years and the number of people killed by guns has been increasing recently. We actually had the highest rate of violent crimes committed with guns in the state. These Buffalo streets had the most shootings in 2021 - both with fatalities and injuries.
8. Fillmore Avenue - 3 Shootings
- October 31, 2021 - 2000 block of Fillmore Ave (1 injured)
- October 9, 2021 - 700 block of Fillmore Ave (1 injured)
- January 1, 2021 - Fillmore Ave and Utica St (1 injured)
7. Grider Street - 3 Shootings
- June 10, 2021 - 300 block of Grider St (1 killed)
- April 24, 2021 - E Delavan Ave and Grider St (1 killed)
- January 1, 2021 - Grider St and Litchfield Ave (1 injured)
6. Niagara Street - 3 Shootings
- August 22, 2021 - 2078 Niagara St (1 injured)
- July 11, 2021 - Niagara St and Hudson St (1 injured)
- February 24, 2021 - Niagara St and Farmer St (1 injured, 1 killed)
5. Genesee Street - 4 Shootings
- November 27, 2021 - 400 block of Genesee St (1 injured)
- August 14, 2021 - Genesee Street and Hagen Street (1 injured)
- February 27, 2021 - Genesee St and Eller Ave (1 injured)
- January 12, 2021 - 2200 block of Genesee St (1 injured)
4. Walden Avenue - 5 Shootings
- November 12, 2021 - 300 block of Walden Ave (1 injured)
- May 20, 2021 - 100 block of Walden Ave (3 injured)
- May 15, 2021 - 500 block of Walden Ave (3 injured)
- April 19, 2021 - 900 block of Walden Ave (1 injured, 1 killed)
- February 21, 2021 - Ivy St and Walden Ave (1 injured)
3. Delavan Avenue - 6 Shootings
- September 12, 2021 - 1300 block of E Delavan St (1 injured)
- August 14, 2021 - E Delavan Ave and Roslyn St (1 injured)
- July 18, 2021 - E Delavan Ave and Moselle St (1 injured)
- April 24, 2021 - E Delavan Ave and Grider St (1 killed)
- March 17, 2021 - 600 block of E Delavan Ave (1 injured)
- March 16, 2021 - E Delavan Ave and Chelsea Pl (1 injured)
2. Broadway - 7 Shootings
- November 27, 2021 - Broadway and Bailey Ave (1 injured)
- October 2, 2021 - 1500 block of Broadway (1 injured)
- August 22, 2021 - Broadway and Lathrop St (3 injured)
- July 21, 2021 - 300 block of Broadway (1 killed)
- June 27, 2021 - Gatchell St and Broadway (1 injured)
- May 11, 2021 - 1000 block of Broadway (1 injured)
- January 30, 2021 - Bailey Ave and Broadway (1 injured)
1. Bailey Avenue - 10 Shootings
- November 27, 2021 - Broadway and Bailey Ave (1 injured)
- November 7, 2021 - 800 block of Bailey Ave (1 injured)
- October 20, 2021 - Lisbon St and Bailey Ave (1 killed)
- July 24, 2021 - 3000 block of Bailey Ave (1 injured)
- July 11, 2021 - 800 block of Bailey Ave (1 injured)
- June 21, 2021 - Stockbridge Ave and Bailey Ave (1 injured)
- May 19, 2021 - 3355 Bailey Ave (1 killed)
- May 1, 2021 - 2500 block of Bailey Ave (1 injured)
- April 30, 2021 - 2881 Bailey Ave (1 injured)
- January 30, 2021 - Bailey Ave and Broadway (1 injured)
Registered Animal Abusers In WNY