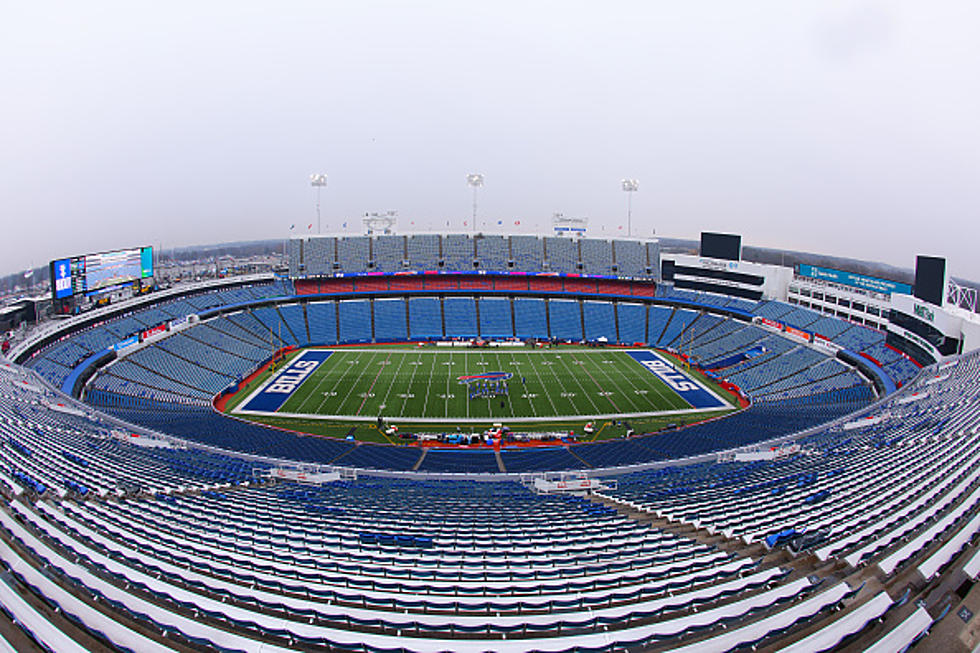 The Two Most Likely 2023 Week 1 Opponents for the Buffalo Bills
Getty Images
The 2023 NFL schedule will likely be released one week from today, although we have not had an official announcement from the NFL. ESPN's Adam Schefter reported earlier this week that Thursday, May 11th will be the date the schedule is announced.
Normally, the schedule gets leaked gradually. As the day unfolds, we learn more and more games and then the full schedule comes out around 8 pm, EST.[brandedapppromobU
The Buffalo Bills will be playing one of their home games in London, which could very well be on October 8th; as the events calendar on Google for Tottenham Hotspur Stadium revealed the Bills will be playing there on that date.
We don't know anything else about the schedule, other than who the Bills will play. They have some very tough games.
New York Jets (twice)
Miami Dolphins (twice)
Kansas City Chiefs (road)
Cincinnati Bengals (road)
Philadelphia Eagles (road)
Dallas Cowboys (home)
The Bills will play five or six primetime games. There's zero doubt in anyone's mind that Buffalo will be playing under the lights a lot; just because the fact they're a great team, have Josh Allen and they draw ratings. Plus, the Bills have build-in rivalries with other good teams.
There are two opponents that seem likely for the Bills in week 1.
The Bengals and the Jets.
The Bills and Bengals game on Sunday or Monday Night Football would be a ratings bonanza. Not only do you have two great teams, but you have two premier quarterbacks, a rematch of the AFC Divisional round last season, and the Damar Hamlin return storyline.
As for the Jets, they're projected to be a good team, it's the New York City market and it's the first regular season game for Aaron Rodgers and it's against a good Bills team. The NFL also loves division games early.
I would bet on one of those two opponents being who the Bills will play in week 1.
15 Things You Should Never Do at a Bills Home Game
Things that are a no-no to do at a Buffalo Bills home game.
Top 10 Receivers In Buffalo Bills History
The Bills have had some amazing wideouts. Here are the Top 10 based on reception yards in Bills history.
16 Buffalo Bills With Some Of The Best And Worst Nicknames