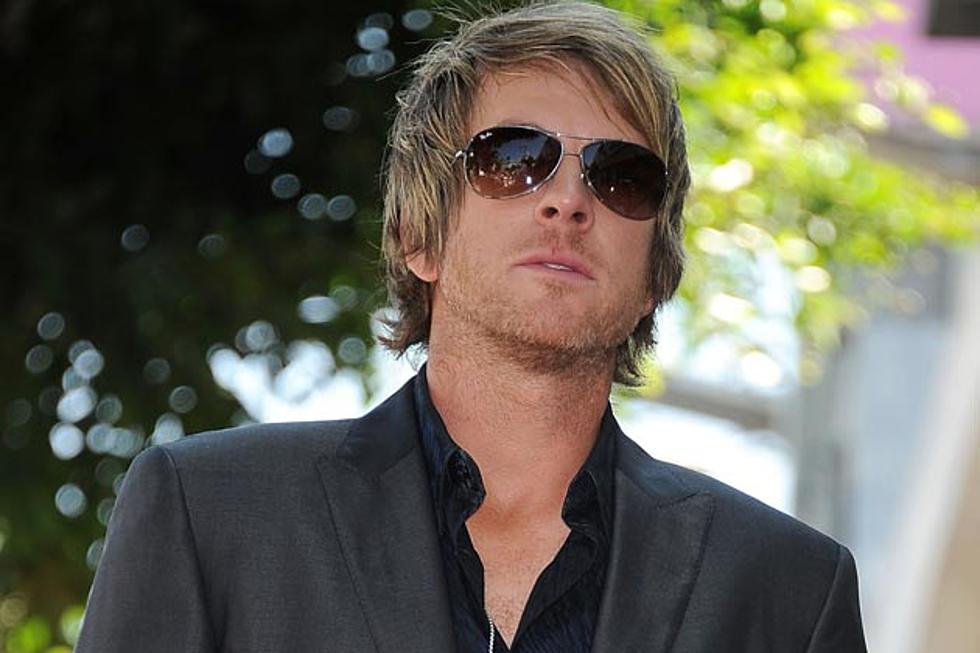 Rascal Flatts' Joe Don Rooney Talks Leadership of the Country and in His Home
Valerie Macon, Getty Images
Though Rascal Flatts member Joe Don Rooney has seen tremendous success as part of Rascal Flatts, proven by fact that the trio recently earned a star on the Hollywood Walk of Fame, his priority remains his family. During a recent interview with mlive.com, he touched on two timely subjects: politics and raising children. He discussed leadership of our country and in his home.
Like many, Rooney seems to be still deciding which candidate he will vote for in the upcoming presidential election. He stated that he voted for Barack Obama during the 2008 presidential election. Rooney said this year's choice will be difficult to make and that he is looking closely at Obama's challenger, Mitt Romney.
Joe Don acknowledged that much has changed since he was a kid, and that children seem to grow up faster these days. "Back in the day, a young adult meant you were 13, 14 or 15 years old, and now it's more like 9 or 10," he said.
Rooney says that he and wife Tiffany try to provide good leadership to their two children, 4-year-old son Jagger Donovan and 2-year-old daughter Raquel Blue.
"You need to lead by example, and go back to the older traditions," Rooney said. "You and your wife need to be good leaders in your house, and the example will be set. Your kids will see that path. Some young adults will decide to do whatever they want to do. And that's tough; it can be difficult.
"But all you can do is have family prayer, sit around together and love each other and not be afraid to communicate. That's what we're going to try to do with our kids."
Though Rooney and Rascal Flatts' musical success has provided handsomely for each of their families, he says that he and his wife try to instill a solid work ethic into their children. "I am not an over-the-top kind of guy," Rooney said. "I want to raise them knowing that you have to work for the things you get. You don't get things for free."
It doesn't seem like enormous fame will change this down-to-earth entertainer anytime soon.