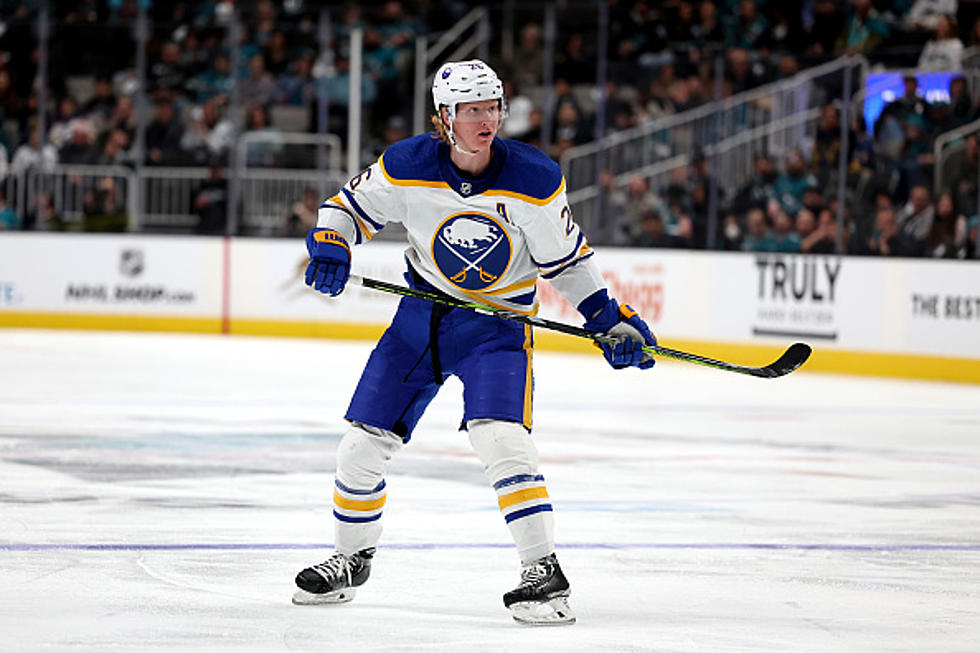 Report: Sabres About to Sign Rasmus Dahlin to Massive Extension
Getty Images
The Buffalo Sabres have a young roster but they're finally on the right path.
The Sabres missed the playoffs by two points this past season. The reason they missed was because of that 8-game losing streak in the middle of the season, with goaltending being the only big problem for the 2022-2023 team.
Devon Levi's arrival for the final seven games of the season helped tremendously but it was too little, too late. He should factor into the plans moving forward, as he signed his entry-level deal.
Sabres general manager Kevyn Adams will be busy over the next six weeks, as he tries to retool the roster. The goal is to make the playoffs and maybe even win a round or two in 2024. Buffalo has cap space to play with and the talent to accomplish that.
Locking up their best player (minus Tage Thompson) is a start.
Rasmus Dahlin is entering the final year of his current contract. It looks like that he will be staying in Buffalo for years to come, however.
According to Chad DeDominicis of Expected Buffalo, a new contract extension between the Sabres and Dahlin is pretty much done, but can't quite be announced yet. It should be 8 years for $80 million; $10 million per year.
That would make Dahlin the highest-paid Sabres player, with him joining the exclusive $10 million or more club in the NHL.
Jeff Skinner makes $9 million per season, while Tage Thompson and Dylan Cozens make more than $7 million per season.
Dahlin exploded into a superstar in 2022-2023. He scored 15 goals and 73 points in 78 games. This contract was expected and deserved.
Buffalo Sabres Goalie Masks
Take a look at some amazing Goalie Masks in Buffalo Sabres history.
Top 10 Most Underrated Buffalo Sabres of All-Time
22 Famous Buffalo Sports Phrases Every Die-Hard Bills and Sabres Fan Knows
Being a sports fan in Buffalo is sometimes like knowing a different language. Here are 22 of our favorite Buffalo sports phrases you already know if you're a huge fan! And if you're new here, here's how to catch up.