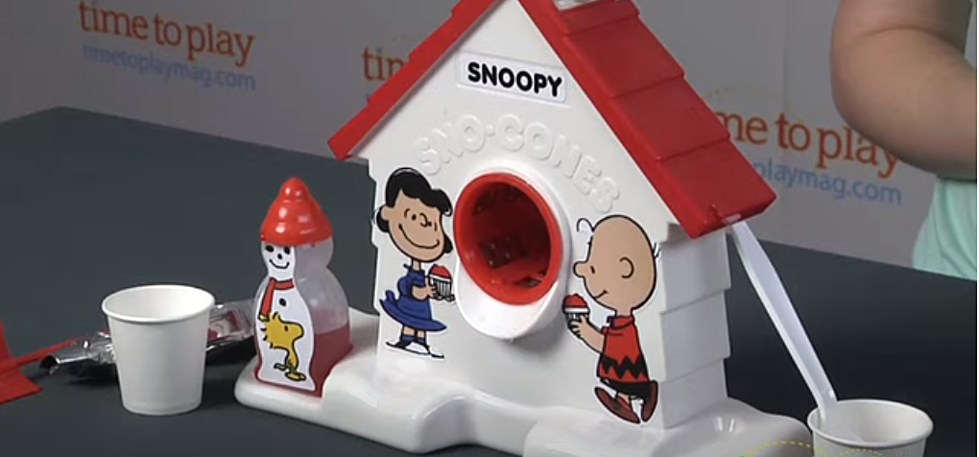 Remember The Snoopy Sno-Cone Machine?
Credit: TTPM Toy Reviews YouTube
Back in 1979, there was a new interactive toy from Hasbro that took off with children and adults alike.
Enter your number to get our free mobile app
The Snoopy Sno-Cone Machine.
How it worked was you had a flavoring juice mixed with crush ice...but that was the catch. You had to crank the handle to crush the ice cube, which took some muscle. But when you're a kid, all you care about is the fact YOU could make sno-cones yourself at home!
According to Mental Floss, it was named one of the 100 best toys of all-time by TIME Magazine,
The toy has actually been in production on a somewhat regular basis since 1979, but it's best remembered by 80's and 90's kids.
The weather is getting warmer, so no better time to start imagining a homemade sno-cone!
Here's a short video of how the Snoopy Snp-Cone machine worked.
10 Things You Didn't Know Were Invented in Buffalo