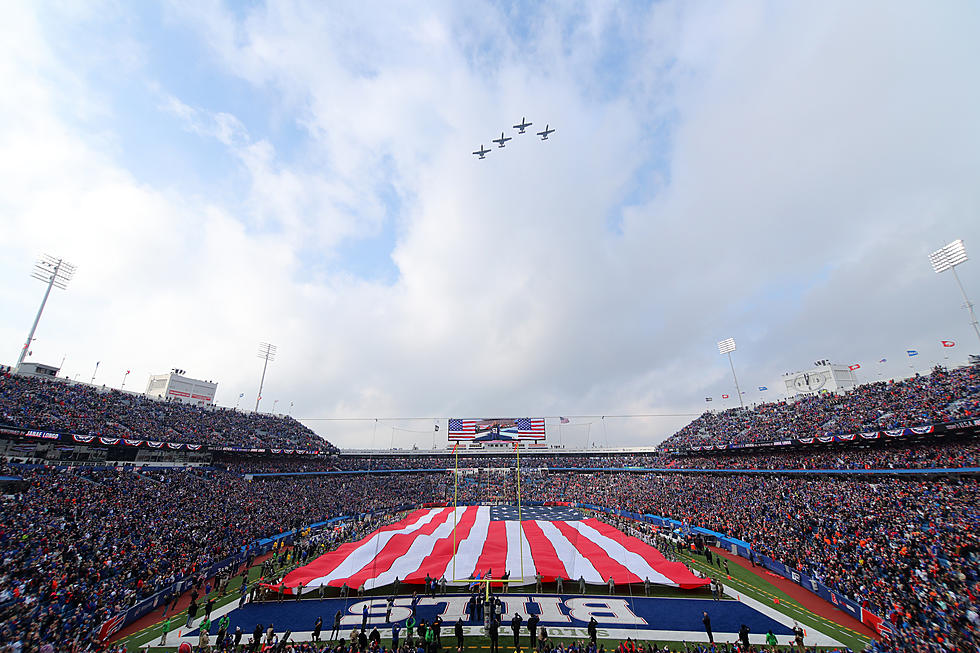 Reports Says Stadium In Orchard Park Is Preparing For Fans
Getty Images
The 2020 NFL season is about to begin. As training camps start to open, we know that there will not be any preseason games. But hat about the regular season? What will it look like for fans. We know that there is a order in place that doesn't allow fans to attend sporting events n New York. However, the Buffalo Bills may be ready just in case.
Enter your number to get our free mobile app
The New York Jets and New York Giants announced this week that fans will not be permitted at games "until further notice," but the Bills are still planning for some fans depending on how the situation evolves.
As weird as 2020 has been so far, there has always been some hope that football could bring us some sort of return to "normal." Just this month, the Buffalo Bills announced they will be looking for a new name for the stadium in Orchard Park. New Era Field will have a new name after the company pulled out of it's agreement and naming rights.
There have been plenty of interesting names tossed around. However, companies like "Tushy", a bidet and toilet company, have already been told they will not be considered. Wegman's, Tim Horton's and even West Herr have been mentioned in broadcasts as possibilities.
While we wait for a stadium name, a vaccine and a plan for schools, things are still happening behind the scenes at One Bills Drive. The players seem to be ready and focused for whatever the fall of 2020 will bring us!
Buffalo Bills Top 10 All-Time Winningest QBs