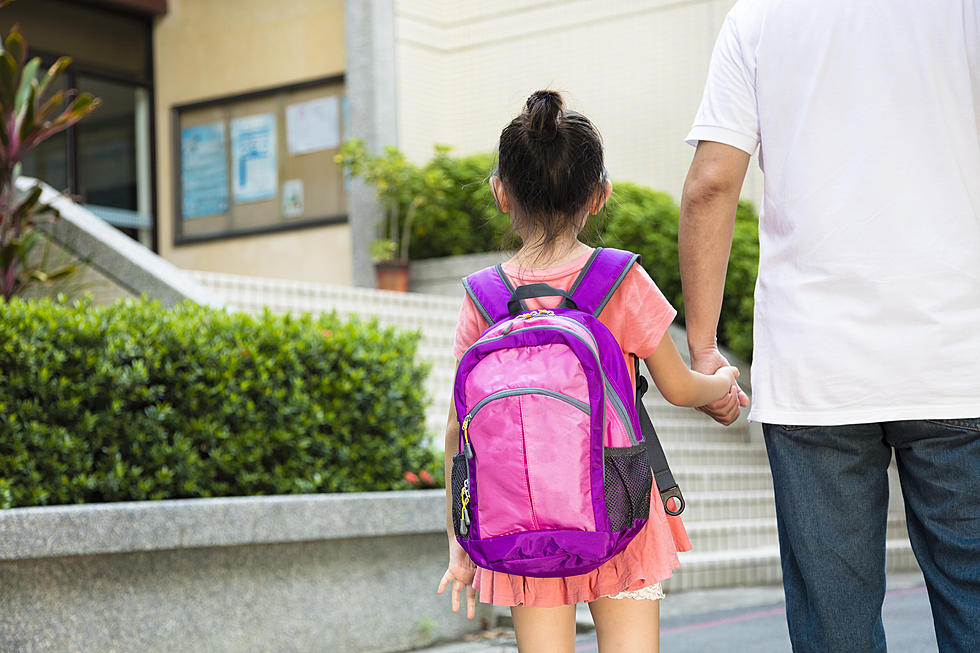 Rough First Day Of School? Hang In There Parents…It Goes Quick
Tomwang112
Everybody told me it would be quick.  I didn't believe them.  But today, I watched my daughter get in her car and drive to school for her senior year.  Where did my little girl go?
A lot of students headed back to school today.  Whether you're at the beginning of your school years with your kids, or you're closing in on the end of them, make sure to make the most of them.  They go by quickly.
You've heard the song from Trace Adkins called "Then They Do" right?  In the song he sings about how crazy things are when you're trying to get your kids ready for school.  It's hectic.  It's loud.  People are yelling and fighting.  It's stressful.  You say, "I can't wait until they grow up."
Then they do.
As a young parent, you have no idea what you're wishing for.  You want the best for them.  If you're a faithful person you pray for them.  And just like that, suddenly they've grown up and you're looking back wondering what the heck happened to the time.   As hard as it is though, I hope you have this experience.  I hope that you wish for nothing more than more time with your kids.
Chances are, you wouldn't do much different.  I wouldn't want to start all over again, but I would do it with the same kids all over again.  All of our prayers are being answered and tears and hard work are paying off.
So why does it hurt so much?  Why is it so hard to watch them do exactly what you hoped they would do?  I'm sure that this is only the start of what is going to be a very emotional year for my wife and I.  We're going to have last swim meets and last band concerts.  She'll have her last high school dance.  And her mom and dad will be fighting back those tears.  They're happy moments for her.  And we want her to be happy.
But man…it's tough to let go.
I didn't believe people when they said it would go fast.  It did.  Obviously they knew something I didn't.  So when they say, "She will always need her mom and dad.  Don't worry."  I'm choosing to believe them.  Because I'm not sure who needs who more these days.
10 Things Parents Need To Do in Front of Their Kids
A lot of parenting advice tells us what our kids should be doing. But what about parents? Here are 10 things you should let your kids see you doing.
Best Places To Raise Families In WNY
23 Playgrounds You Have To Visit in Buffalo and Beyond