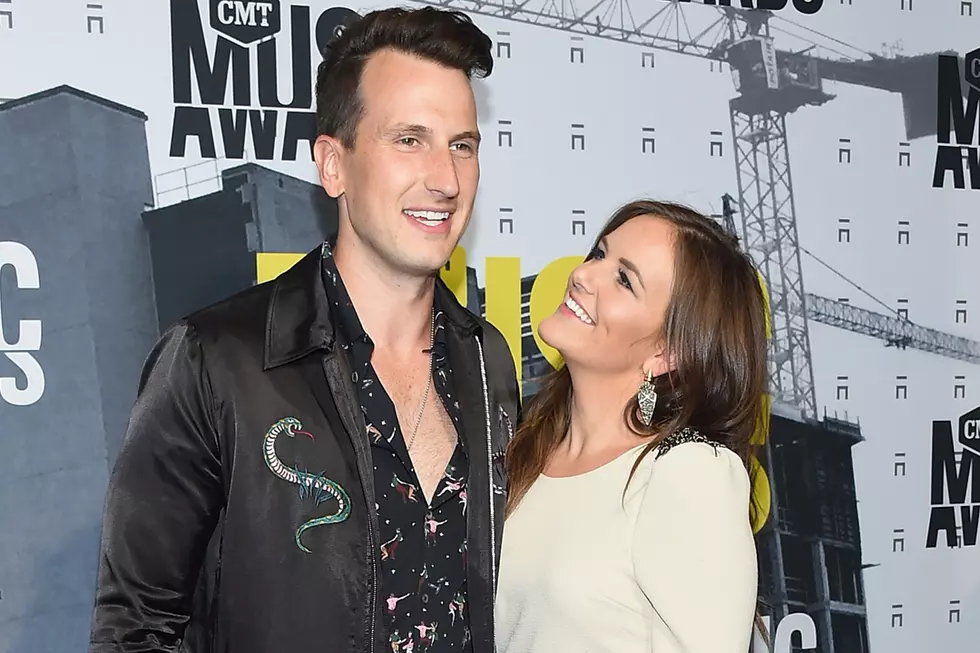 Russell Dickerson and Wife Kailey Have Fallen in Love With Their New Nashville Digs
Michel Loccisano, Getty Images
As Russell Dickerson preps for the final dates on Thomas Rhett's Very Hot Summer Tour, he also finds himself renovating a home tucked in the woods of Nashville.
"We bought a house in Nashville," Dickerson told Taste of Country from a dressing room tucked into the backstage of Chicago's United Center, speaking for himself and wife Kailey. "We had an apartment in California and we loved it, but we ended up letting that go when we bought this new house. It's in the woods. It's tucked away. It's so good. It's a giant barn...a three-story barn."
In fact, fans caught a peek at the home shortly after the couple purchased it back in May.
"Today, he bought me a sanctuary," wife Kailey wrote on her Instagram page back that month. "It's the dreamiest fixer-upper house in the woods and it already feels like home."
Dickerson says that the two knew almost instinctively knew from the beginning that this was the place that was destined to become their home.
"It has this huge living room," recalls the "Every Little Thing" hitmaker of the house, which is situated on five acres of land. "When we first walked in, we were singing hymns in there, and it was like this really cool moment and we just knew this was our house."
Of course, there is much work to be done, with Dickerson saying that they are "a few months out" before everything is completed.
"It was a little bit of a stretch to renovate it and stuff, but we really wanted to do it," says Dickerson, who's looking to release his second album early next year. "I said that I would not be touching a hammer, but I got there on demo day and I was like, 'OK, give me the sledgehammer.'"
The faithful couple have also been writing bible verses on the wood studs of the home in an effort to remember how they got here in the first place.
And soon, Dickerson hopes to invite friends into their new home.
"We just love having people over and having deeper conversations with them rather than just 'How are you doing,'" Dickerson concludes.  "We love talking to people and hanging out and pouring life into people."
Here Are the 100 Best Country Albums of the 2000s: