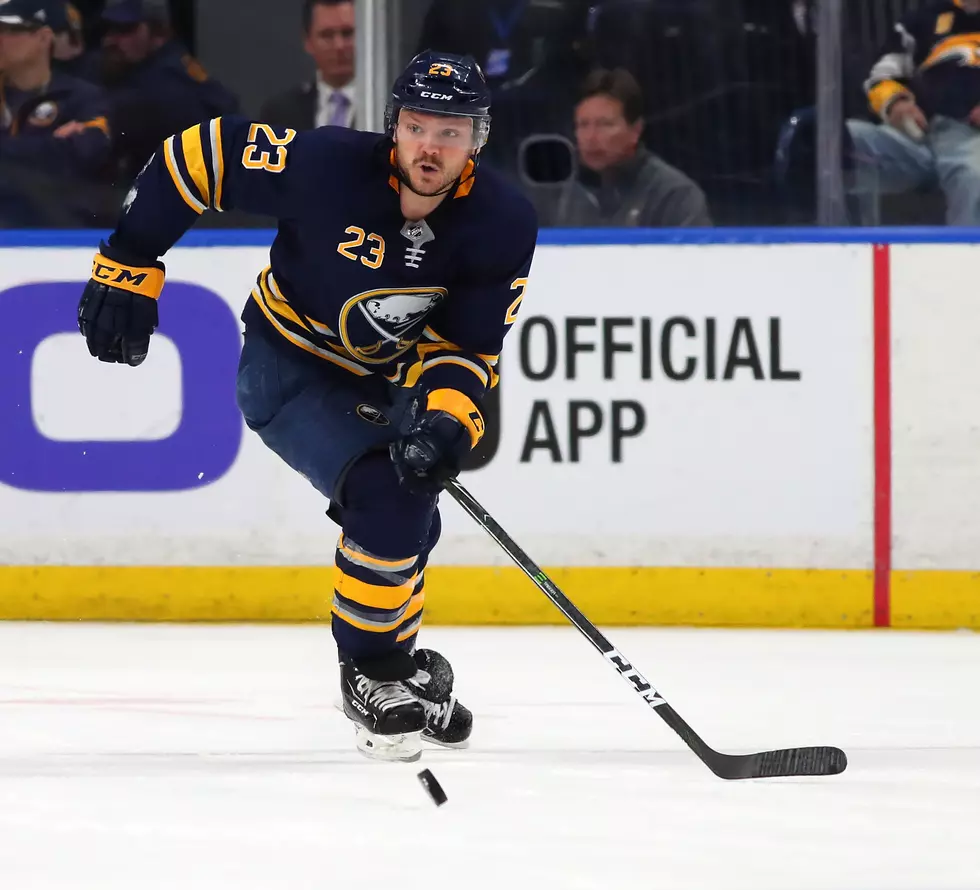 Sabres Complete Season Sweep of Minnesota
Sam Reinhart scored the game winner in a shoot out to beat the Minnesota Wild (Getty Images)
After that embarrassing loss to Chicago to open a 7-game homestand last Friday the Buffalo Sabres needed to beat the Minnesota Wild in the worst way on Tuesday night.  They did get it done, but needed a shoot out to do it.  Sam Reinhart scored the only goal in the shoot out while Linus Ullmark stopped all three shooters he faced as the Sabres beat the Wild 5-4.
The Sabres had a two-goal lead in the second period, but the Wild kept chipping away to tie it.  Reinhart scored on a perfect pass from Jake McCabe to put Buffalo back in the lead in the third period, but the Wild pulled their goaltender in the final two minutes and it paid off when they scored again to tie it and force overtime.
Evan Rodrigues and Rasmus Dahlin had power play goals and CJ Smith just called up from Rochester scored the other Buffalo goal.  Ullmark finished with 41 saves in his second straight shoot out victory this season.
The Sabres continue the homestand Thursday night against Carolina,