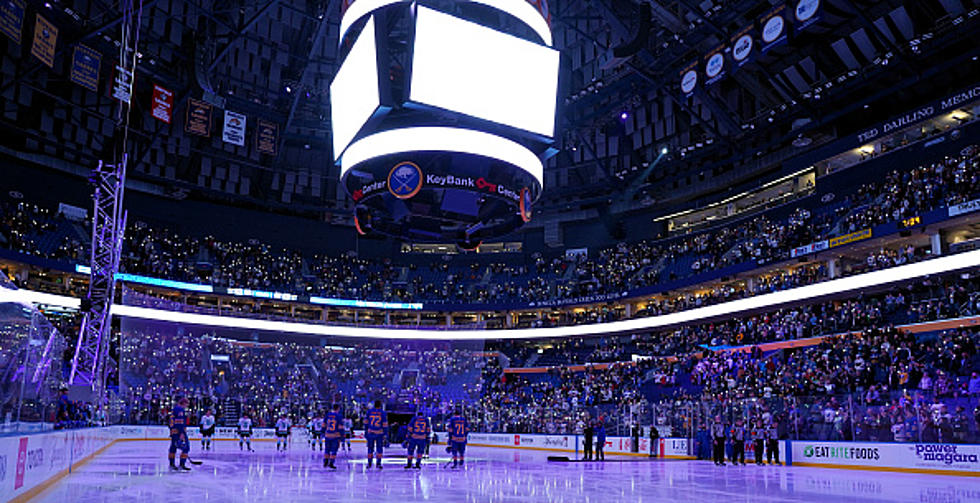 Proof: Why the Sabres Should Switch to Black and Red Permanently
Getty Images
The Buffalo Sabres played a good game last night against the top-scoring team in the NHL, the Edmonton Oilers, but ended up losing 3-2 in regulation.
The loss means Buffalo has even less room for error as they have just 20 games remaining and fighting for a wild card playoff spot.
The Sabres are currently three points behind the Pittsburgh Penguins for the last wild card spot, while they're four points back of the New York Islanders for the other wild card spot. The good news for Buffalo is they have three games in-hand on the Islanders...and play them tonight on Long Island.
The Sabres' future looks bright but their season has been strange. They're a top three scoring team in the NHL but cannot keep the puck out of their own net. Both defense and goaltending have been a problem.
Even stranger is they have not been good at home.
The Sabres' record at home this season is 13-17-2. They're far better on the road, posting a 19-9-2 record.
Believe it or not, the Sabres play far better at home in the black and red "goathead" jerseys.
They have only won twice since October, while wearing their blue and gold jerseys at home: January 19th (Ryan Miller night) and November 2nd...
There's just a different energy inside the building when Buffalo is wearing the black and red. Rasmus Dahlin said as much early in the season, when the Sabres first wore them.
There's an entire generation of Sabres fans who are now in their 20's and 30's, who grew up on that uniform. The fans inside KeyBank Center feed off of it.
It sounds crazy to say the jersey the Sabres wear makes a difference, but look at the record and say that it doesn't matter at all...
6 Best Trades in Buffalo Sabres History
Taking a look at the absolute best trades in Buffalo Sabres history.
Buffalo Sabres Goalie Masks
22 Famous Buffalo Sports Phrases Every Die-Hard Bills and Sabres Fan Knows
Being a sports fan in Buffalo is sometimes like knowing a different language. Here are 22 of our favorite Buffalo sports phrases you already know if you're a huge fan! And if you're new here, here's how to catch up.