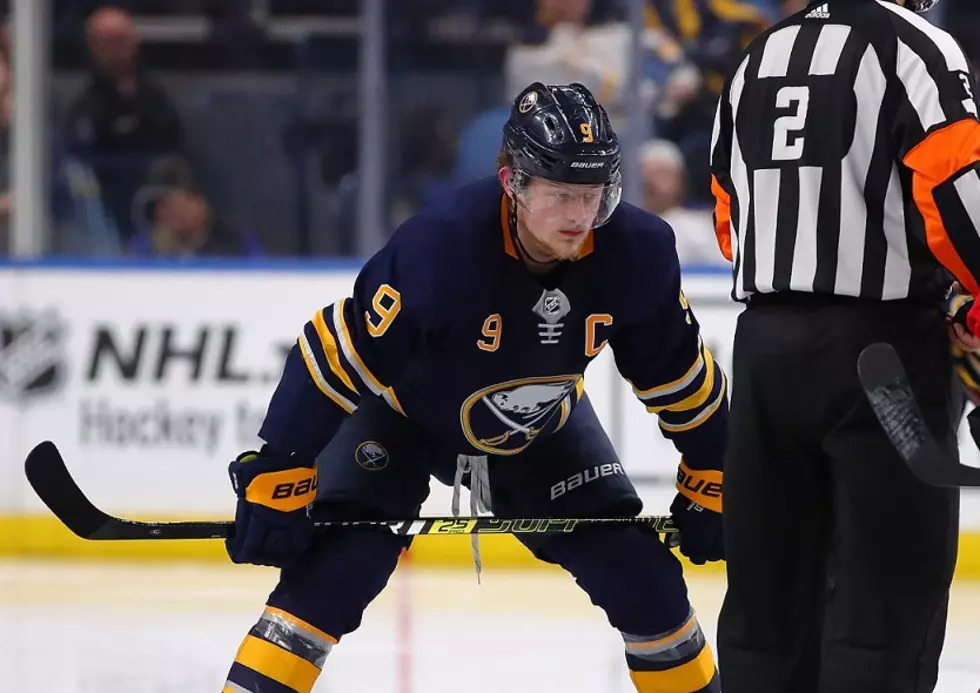 Sabres Lose A Heartbreaker
Jack Eichel scored twice for the Sabres (Getty Images)
It was one great hockey game at KeyBank Center on Tuesday night and give the Sabres credit.  They were playing their 11th game in 19 days.  Plus they were playing the second of back to back games while their opponent waited for them in Buffalo.In what certainly looked like a playoff preview the Sabres and Toronto Maple Leafs put on a show for the sell-out crowd and a national audience watching on NBC, but it was Leafs star Auston Matthews who had the final say when he scored with 2.7 seconds left in overtime to give the Leafs a 4-3 victory.
Jack Eichel led the Sabres with a pair of goals including one in the third period that gave the Sabres a 3-2 lead, but the Leafs tied it less than two minutes later to set up overtime.  The Sabres dominated the overtime with the majority of possession time, but all it takes is one good shot and the Leafs got it.
Sam Reinhart had the other Buffalo goal and an assist while defenseman Rasmus Ristolainen had a great game with a pair of assists.
The Sabres now on a four-game losing streak will get a few days to rest up before their next game.  The Sabres are back home Saturday afternoon at 1:00 to host the Philadelphia Flyers.