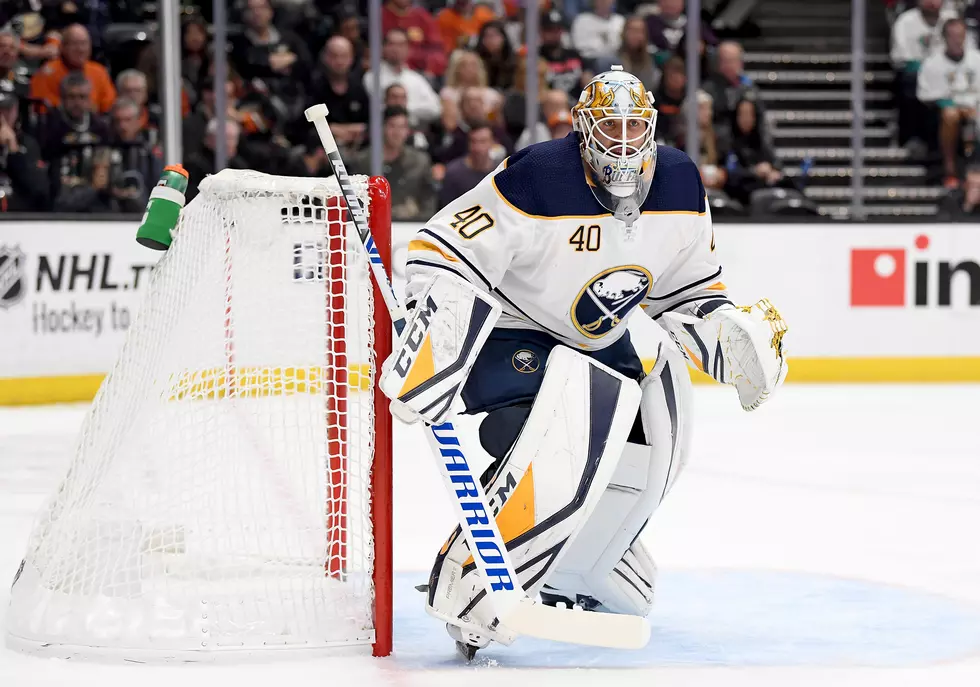 Sabres Simply Quit In a 3-0 Loss
Carter Hutton was busy making 40 saves in a 3-0 loss (Getty Images)
Sam Reinhart said they were embarrassed and they should be.  That was a pretty lame excuse for an NHL hockey team Saturday in Denver.  The Buffalo Sabres were thoroughly outplayed by the Colorado Avalanche for the second time this year.  The Avalanche came to play.  The Sabres did not.
Goaltender Carter Hutton did all he could do in a 3-0 loss.  His teammates gave absolutely nothing.  The Sabres were outshot 26-7 after two periods and with only six minutes left in the game they had managed only 9 shots on goal.  Hutton finished with 40 saves.
At the other end of the ice Colorado goaltender Philipp Grubauer made 18 saves for what was no doubt one of the easiest shutouts for a goaltender this year.  Half of those 18 shots came in the final six minutes when the Sabres finally seemed to realize there was a hockey game going on.
One thing that may come out of this game is a suspension for Jack Eichel after he was penalized two minutes for a shot to the head.  Earlier he himself was on the receiving end of a shot to the head by former Sabre defenseman Nikita Zadorov after the whistle had gone for an offside.
It really looked like the Sabres have just quit.  They've lost four in a row and 10 of their last 12.  They're back home Tuesday against Dallas.