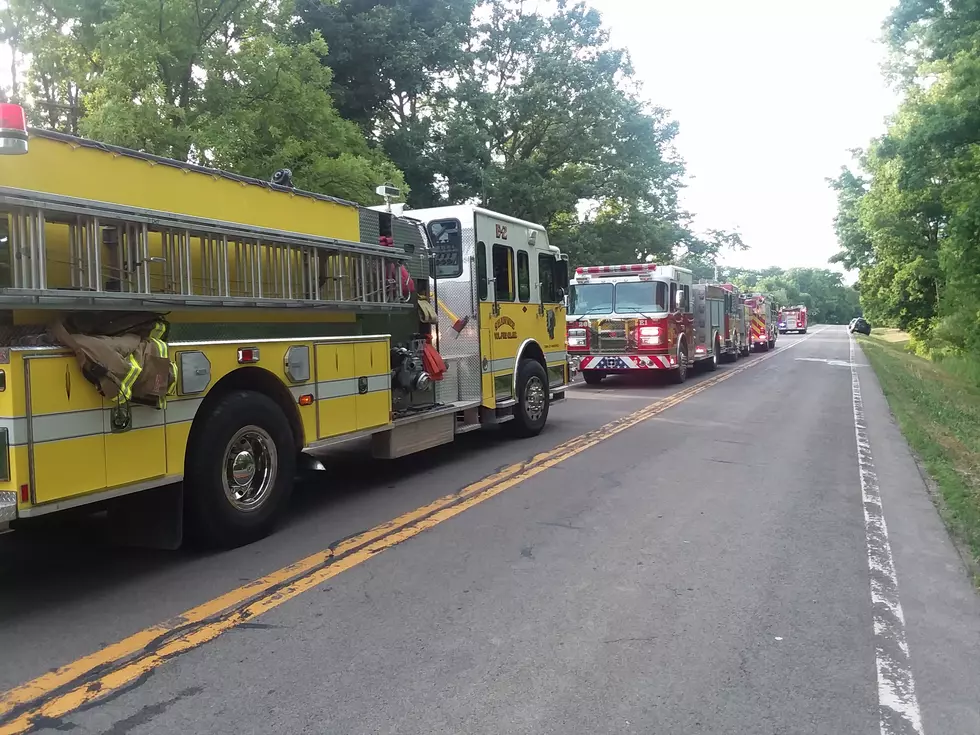 Scrap Yard Fire Smoke Could Be See From Miles Away
Dale Mussen photo
It was a busy day for firefighters in Niagara County on Friday.  If you were wondering where that huge plume of smoke was coming from early Friday evening it was from a scrap yard on Chew Road on the Tuscarora Reservation. 
Nearly a dozen fire companies and approximately 50 firefighters responded.  Because of a lack of water tanker trucks were making a steady run to bring water to the scene.
The smoke from the blaze at A Able Auto Wrecking could be seen from miles away nearly everywhere in Niagara County.
Earlier in the day smoke was in the air on opposite ends of the town of Lockport for a pair of large brush fires.  Multiple fire crews responded to Lockport Road and Stone Road at nearly the same time.  The one on Lockport Road consumed more than four acres.
With bone dry conditions, the probability for grass and brush fires continues to be high.