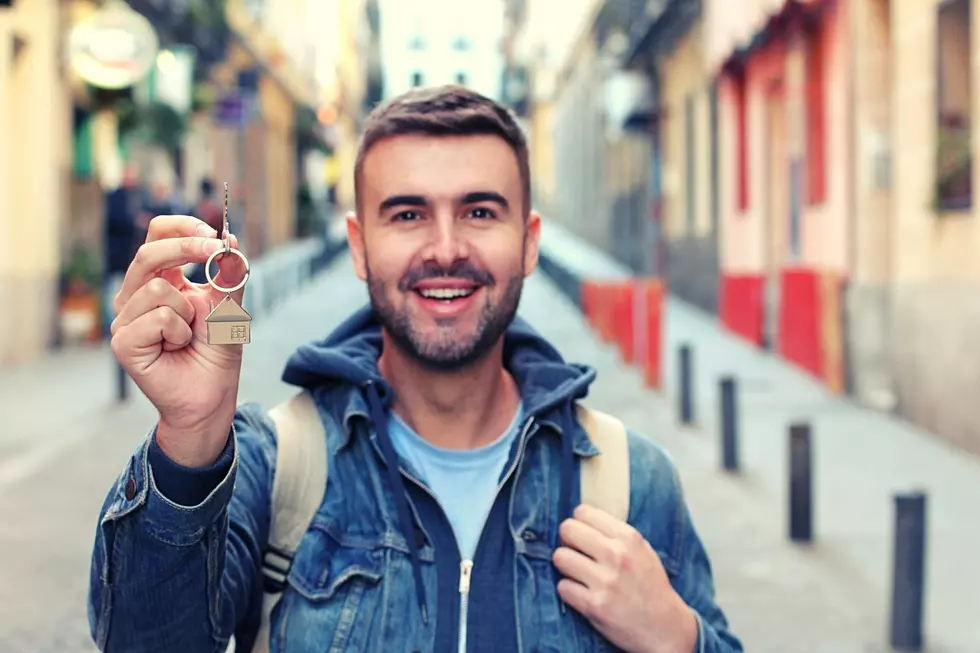 The Best Places To Shop For Your First Apartment in Buffalo, New York
Canva
Nice! You've saved enough to finally get out of your parents' house, toured a bunch of open units, and found a place you can call home that won't kill your bank account. After you thoroughly read and sign your lease, you need to start making a list of the essentials you need for a functional place to live. 
Don't be embarrassed to make a list - it's the little things we usually forget at the store. You can be 18 or 68 and still come home from the store without the toilet paper you desperately need.  Stores like Wegmans, Target, and Walmart have apps where you can make a list of items you need, and where to exactly find them in the store by aisle.
For the bigger stuff, like furniture, search sites like Facebook Marketplace, Craigslist, Ikea,  and Amazon deals for inexpensive pieces that'll do for now. You can always sell it and upgrade later.
What You Need For Your First Apartment
Here's a short list of stuff you'll need for your first apartment, with help from rent.com: 
Mattress

Pillows

Dresser

Bedding

Lamps

Hangers

Clothes hamper

Shower curtain

Bath towels

Toilet paper, tissues and paper towels

Hand soap

Couch/Futon

Garbage cans for every room

Cleaning supplies

Plunger

Mop, broom, swiffer and/or vacuum

Dishes and silverware

Cooking utensils

Pots and pans

Mixing bowls

Dish Soap

Oven mitts

Measuring cups and spoons

Can and bottle opener

First-aid kit

Tool Kit 
Notice I didn't include TVs, electronics, art, frames, or anything you're sure to invest in down the road. We've paired it down to the very basics here, so let's keep it simple. For now, you can just use the stuff you already have to decorate your space.
Now let's get shopping! Here are also some ideas of where to look in Buffalo to furnish your new apartment without breaking the bank.
Buffalo Facebook Marketplace 
T.J. Maxx/Marshalls
Buffalo a Craigslist
Christmas Tree Shops
 Buffalo ReUse
Home Goods
Goodwill 
Big Lots
Bed Bath & Beyond
Target 
 Hertel Home Consignment
Ollie's Bargain Outlet
Walmart
Free Stuff You Can Get From Buy Nothing Buffalo
Free furniture and other free household items you can get from The Buy Nothing Project right here in Buffalo, New York.