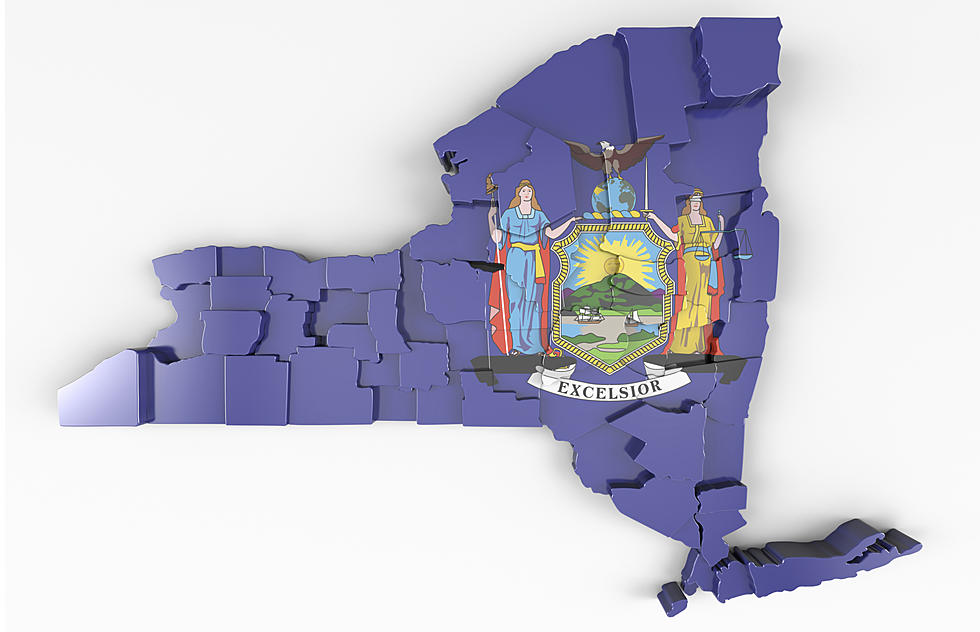 Should New York Be Split Into Two States
Blake Borg
One New York State Lawmaker thinks that the state should be divided into two new states.
State Sen. Joseph Robach, R-Greece has just sponsored a bill that would allow counties to put this question to voters: "Do you support the division of New York into two separate states?"
The bill is co-sponsored by Assemblyman Steve Hawley, R-Batavia, Genesee County, and Sens. Michael Ranzenhofer, R-Amherst, and Dale Volker, R-Depew, both of Erie County.
It would ask voters in the counties if they would prefer a split between upstate and Western New York from New York City.
In 2004, The Center for Governmental Research conducted a study of the financial relationship between upstate and downstate. The study found that upstate's rural and urban communities "are significant net recipients of revenue from downstate."
The idea if a split has been around since 1991 but has never left the committee and never made it to the floor for a vote.