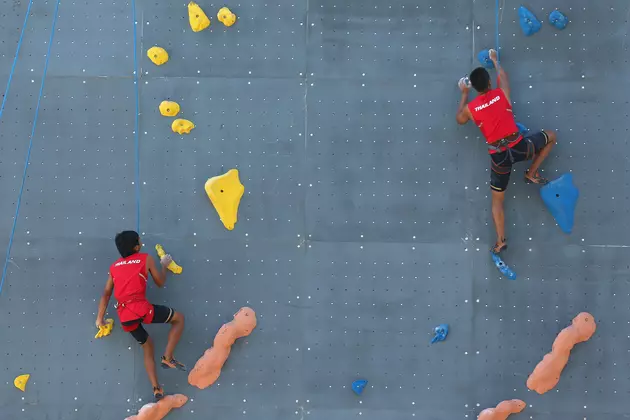 Silo Climbing And A New Bar – The Newest Additions To Buffalo RiverWorks
Getty Images
A few years ago, there was a ton of attention being paid to revitalizing and growing Buffalo's waterfront.  Now, not only has it met the expectations set forth, it's surpassed them.  Now, you can expect even more at the waterfront.
The latest addition will certainly appeal to wall climbers across Western New York.  If you've ever done that, you need to try silo climbing!
You've seen them before and now you're going to be able to see them from a whole perspective.  The Labatt Blue branded silos by Buffalo Riverworks have been turned into a brewery/bar with seasonal beers on tap.
 
According to Buffalo Rising, not only is there a new bar, but also an activity to go with it.  Silo Climbing.  With the tallest wall being around fifty feet and easier walls to climb, there is a little something for everyone!