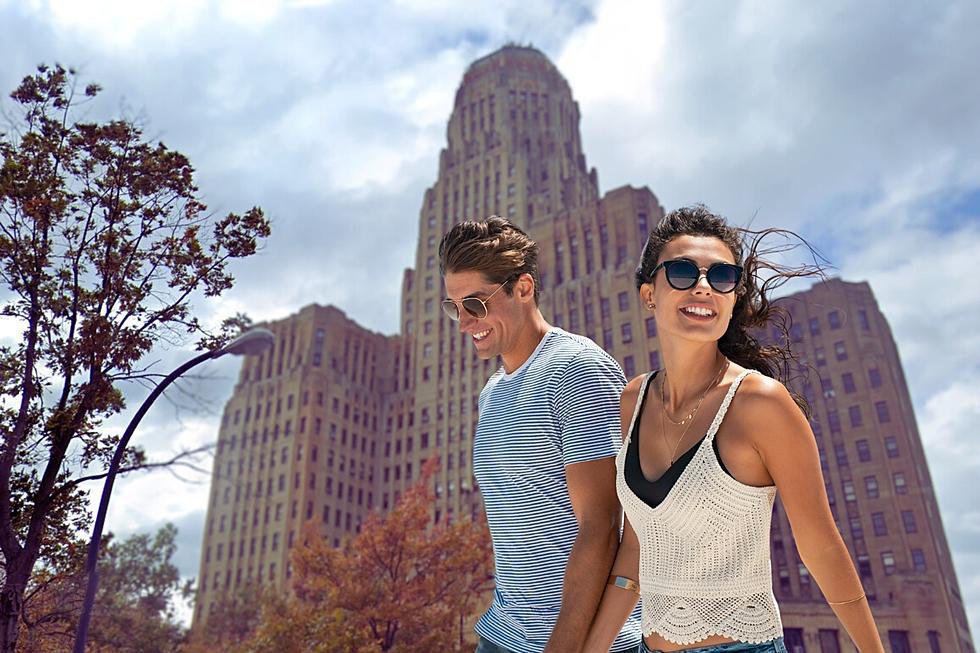 Single This Spring? Here's Where To Meet Someone In Buffalo
YouTube/Canva
The truth is if you're single in Buffalo, especially if your friends are all settled down,  it can feel pretty lonely and depressing. 
And now that nice weather has arrived, there's tons of festivals, concerts, and other events happening all around town that you'd love to go to - just not alone.
Buffalo Named One Of The Best Cities For Single People
LendingTree recently ranked Buffalo the number one city in the US for single people, thanks to metrics like the percentage of people who aren't married and median single-household income. So you'd think the odds of meeting someone else who's looking and available would be high, right?
Unfortunately, that's not the case for many single Western New Yorkers.
Are Dating Apps The Way To Go For Buffalo Singles?
Dating apps have taken over the universe. Today, you'd be hard-pressed to find a single person in their 20's and 30's who doesn't have a profile on sites like Tinder, Bumble, or Hinge. Dating apps have made it easy to casually connect with someone to potentially start a relationship.
But, as Buffalo's internet-savvy singles know - dating apps also come with a lot of baggage and headaches.
You Can Meet Someone IRL In Buffalo This Spring
If you're sick of the games played on dating apps, it can feel hopeless to meet someone in person in the real world - but the good news is that it's not impossible!
Meeting someone new, whether it's a new friend or a new partner, takes some effort - but thankfully, Western New York is filled with tons of friendly (and single!) people.
Where To Meet Other Buffalo, NY Singles
Being single in Buffalo isn't easy, but if you decide to embark on one of the activities below, you can find that it sure can be fun!
We've rounded up a list of ideas that single people in Buffalo can try to potentially meet their next Buffalove this spring and summer - in REAL life, not through a dating app profile.
11 Ways To Meet Your Mate In Buffalo, New York
Single? Here are some places you can check out to potentially meet someone special in the Buffalo area.
10 Easy Hikes You Need To Try In Western New York
Here is a list of trails around the Buffalo area that both hard-core hikers and easy-going novices can both enjoy.