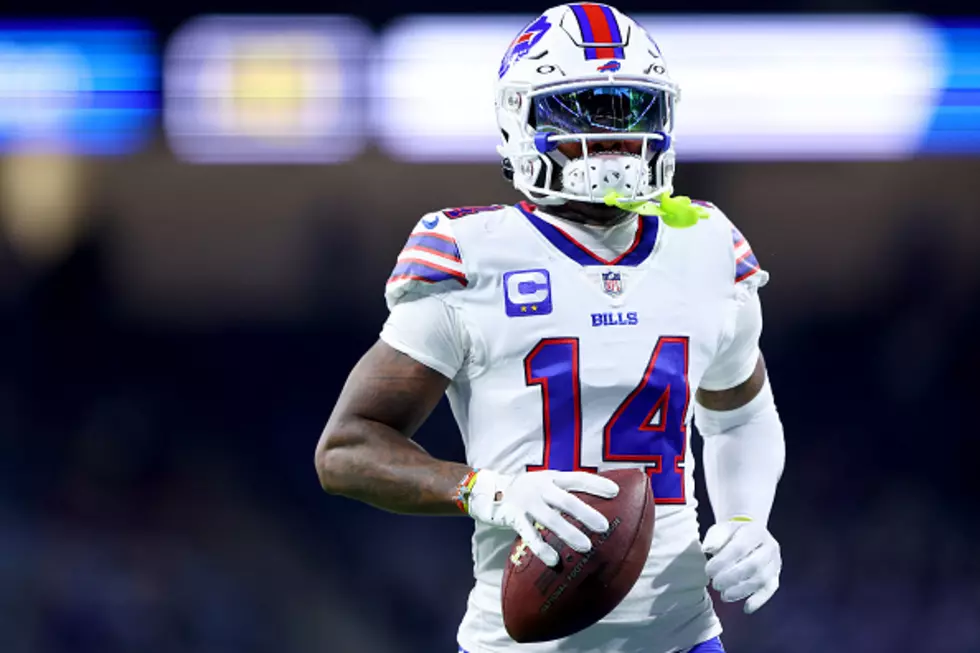 Stefon Diggs Brings Young Bills Fan on Field Pregame to Play Catch
Getty Images
The Buffalo Bills are playing their second straight game at Ford Field in five days, as they play at the Detroit Lions for the traditional 12:30 pm game on Thanksgiving.
This is the third time in four seasons the Bills have played on Thanksgiving. If Buffalo can win they would become the first NFL team to win all three Thanksgiving Day time slots, since the league introduced the night game on Turkey Day back in 2006.
The Bills will be without Tremaine Edmunds, Greg Rousseau and A.J. Epenesa on defense but will get cornerback Tre'Davious White back for the first time since his knee injury last Thanksgiving against the New Orleans Saints.
The Bills will also be without center Mitch Morse, but will have star wide receiver Stefon Diggs for this game on offense.
Diggs has a pregame tradition to play catch with fans in pregame warmups. He's done this since 2020 with the Bills, both for home and away games.
Diggs went one step further for his pregame warmup today. He literally picked up a young Bills fan and brought him on the field in Detroit to play catch. He had the young boy run routes and it's going viral on social media.
Diggs has been fully embraced by the Buffalo community and he has been nothing but a dream come true for the Bills organization.
Diggs is playing a Lions defense who has been one of the worst statistically in the NFL this season.
On the other side, the Bills will have to slow down young sensation Amon-Ra St. Brown, who is having a breakout second season for the Lions.
16 Buffalo Bills With Some Of The Best And Worst Nicknames
22 Famous Buffalo Sports Phrases Every Die-Hard Bills and Sabres Fan Knows
Being a sports fan in Buffalo is sometimes like knowing a different language. Here are 22 of our favorite Buffalo sports phrases you already know if you're a huge fan! And if you're new here, here's how to catch up.
10 Easy, Make-Ahead Tailgate Recipes For Bills Games
Here are some easy, make-ahead recipes to have in your back pocket to bring your tailgate party to a new level.