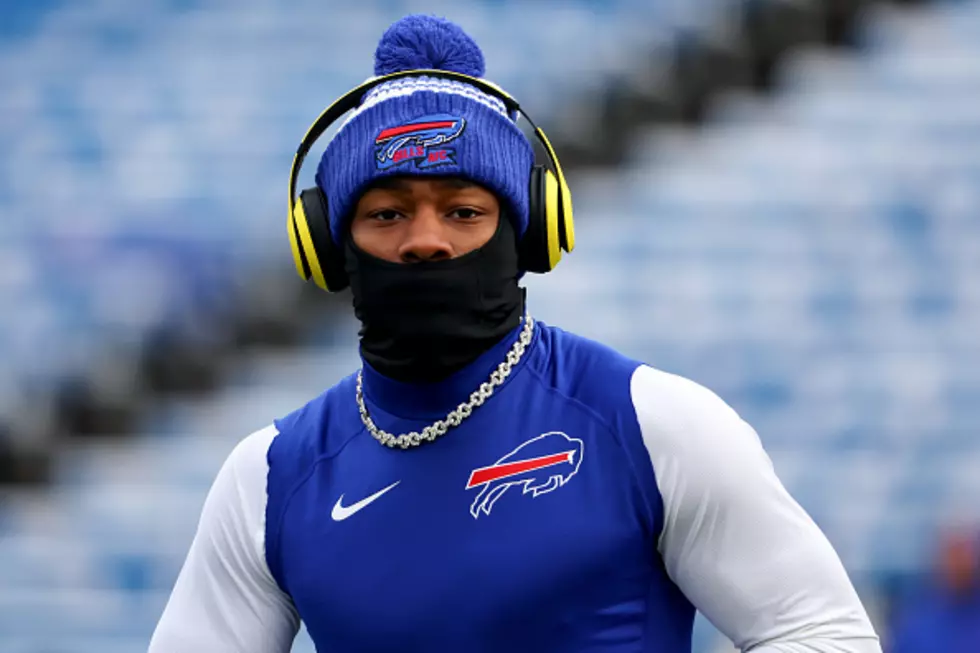 Bills Wide Receiver Stefon Diggs Deletes His Instagram Photos
Getty Images
The Buffalo Bills had the second best offense in the NFL during the 2022 regular season, in terms of yards per game. The only offense they trailed were the Kansas City Chiefs.
Despite that ranking, fans and media became frustrated in the offense after the bye week. From November to the end of the season, the Bills had some question marks in play calling and whether or not they had enough weapons in the passing game.
One thing that was not ever a question mark was wide receiver Stefon Diggs.
Diggs once again went over 100 catches on the season, making it the third straight year he has eclipsed the 100 catch mark. Diggs has been a dream come true for quarterback Josh Allen and he has seen a greater share of the ball in the Bills offense, compared to what he saw with the Minnesota Vikings.
However, it was a very disappointing end to the season. The Bills lost 27-10 to the Cincinnati Bengals in the AFC Divisional round and Diggs was held in check by the Bengals defense. During the second half, Diggs could be seen visibly frustrated by CBS cameras, as he was voicing frustration to Josh Allen.
Diggs did not answer questions with the media afterward.
On Thursday, came news that Diggs had deleted all his Instagram photos. There's no reason noted why this happened.
Some professional athletes and even some other celebrities, delete their Instagram photos; especially wiping it clean. It doesn't mean Diggs is mad but it's making some Bills fans uneasy.
There's no question Diggs will remain the Bills number one wide receiver for the next several years. He will be 30 years old next season and is under contract through the 2027 season.
The Bills absolutely need to draft a wide receiver in the first two round of the 2023 NFL Draft, to help the offense and give the Bills an option for years to come.
Buffalonians Would Hate To See Josh Allen Endorse These Companies
Best Free Agents Signed By The Buffalo Bills
The Buffalo Bills are gearing up for a run at the Super Bowl next season and some big-time free agents are already reaching out to the Bills looking to join the team. Check out some of the best free agents the Bills have signed in the past.
22 Famous Buffalo Sports Phrases Every Die-Hard Bills and Sabres Fan Knows
Being a sports fan in Buffalo is sometimes like knowing a different language. Here are 22 of our favorite Buffalo sports phrases you already know if you're a huge fan! And if you're new here, here's how to catch up.