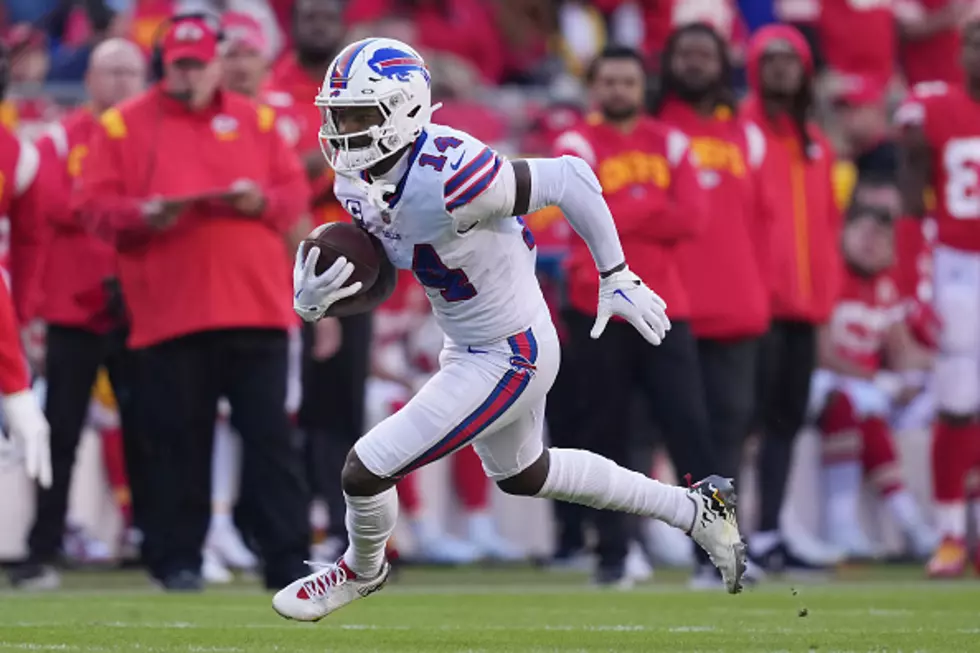 Stefon Diggs Does Not Want to Be Called This Name Anymore
Getty Images
Sometimes you have trades that are very much, one-sided. Both Buffalo sports teams have been on the receiving end of those one-sided trades, while also being the loser of a trade.
For instance, back in 2015 the Bills traded linebacker Kiko Alonso to the Philadelphia Eagles for star running back LeSean McCoy. Alonso was coming off an injury but was a standout as a rookie. The Eagles ended up giving up on Alonso soon afterwards, while McCoy enjoyed three good years in Buffalo, with the first two being great.
The Bills also were also on the losing end of a trade, sending future All-Pro guard Wyatt Teller to the Cleveland Browns, which Bills general manager Brandon Beane admitted last year was his fault for giving up on Teller too early.
Then there's a trade which works beautifully for both teams. That's what happened with the Bills and Minnesota Vikings trade in March of 2020, when the Vikings sent star wide receiver Stefon Diggs to Buffalo for the Bills' first round pick, which turned into all-pro wide receiver, Justin Jefferson.
Diggs has been everything to the Bills offensive success, outside of quarterback Josh Allen.
He's posted three straight 100-catch seasons, including the Bills all-time singe-season leader in both catches (127) and receiving yards (1,535).
Diggs made headlines at the end of the playoff loss to the Cincinnati Bengals by not answering questions and leaving the Bills locker room early, while also seen yelling towards Allen on the sideline.
Diggs seems to be focused on next season and enjoying the off-season. On Saturday, he tweeted that he needed to get something off of his chest...he wants people to stop calling him "Digzy."
He says only Norv and Kirk (Cousins) were allowed to call him that.
It's unclear who exactly has called Diggs this nickname? But he felt strongly enough to take to social media to say he doesn't like it.
16 Buffalo Bills With Some Of The Best And Worst Nicknames
22 Famous Buffalo Sports Phrases Every Die-Hard Bills and Sabres Fan Knows
Being a sports fan in Buffalo is sometimes like knowing a different language. Here are 22 of our favorite Buffalo sports phrases you already know if you're a huge fan! And if you're new here, here's how to catch up.
Complete List Of Buffalo Bills Available On Cameo