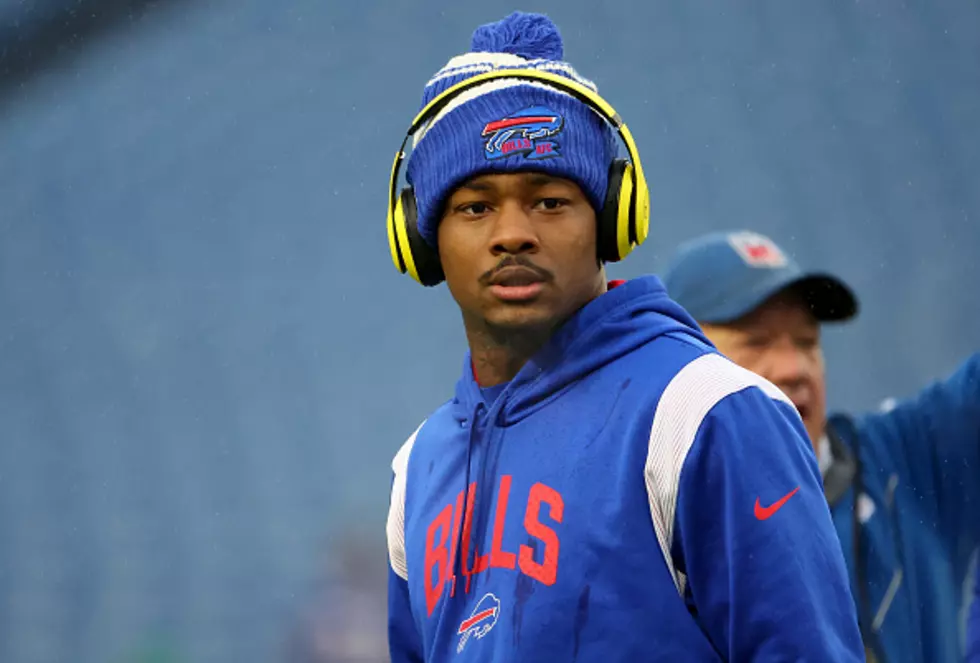 Bills Fans Think Stefon Diggs Gave Himself Food Poisoning
Getty Images
The Buffalo Bills have faced five years' worth of adversity in just a few months.
The team has had to endure an array of key injuries, plus a massive change in plans with two generational snowstorms in a six-week period, which has caused them to lose a true home game and change schedules around.
The Bills had to fly out on Christmas morning to Rochester, then took busses back to Buffalo after the historic blizzard caused the Buffalo airport to be closed and a driving ban in Erie County.
Bills wide receiver Stefon Diggs, along with other players, had some time to kill a day or two after Christmas. Diggs took to Twitter to share the fact he was forced to make dinner for himself.
Diggs also said that he was not a fan of cooking for himself.
In a weird twist of fate, Bills fans noticed that Diggs missed Thursday's practice with an illness...many wondered if Diggs got food poisoning from the night he had to cook for himself.
So did NFL analytics and insider, Warren Sharp.
Diggs cleared the air that he did not get food poisoning from his cooking...but he did think this was very funny.
That was the first thing I assumed as well, but the good news is that Diggs was back at practice in Orchard Park on Friday and is on pace to play this Monday night against the Cincinnati Bengals.
I'm with Stefon Diggs though, cleaning dishes is the worst chore.
17 Recipes They Have To Put In The Bills New Cookbook
Complete List Of Buffalo Bills Available On Cameo
15 Things You Should Never Do at a Bills Home Game
Things that are a no-no to do at a Buffalo Bills home game.