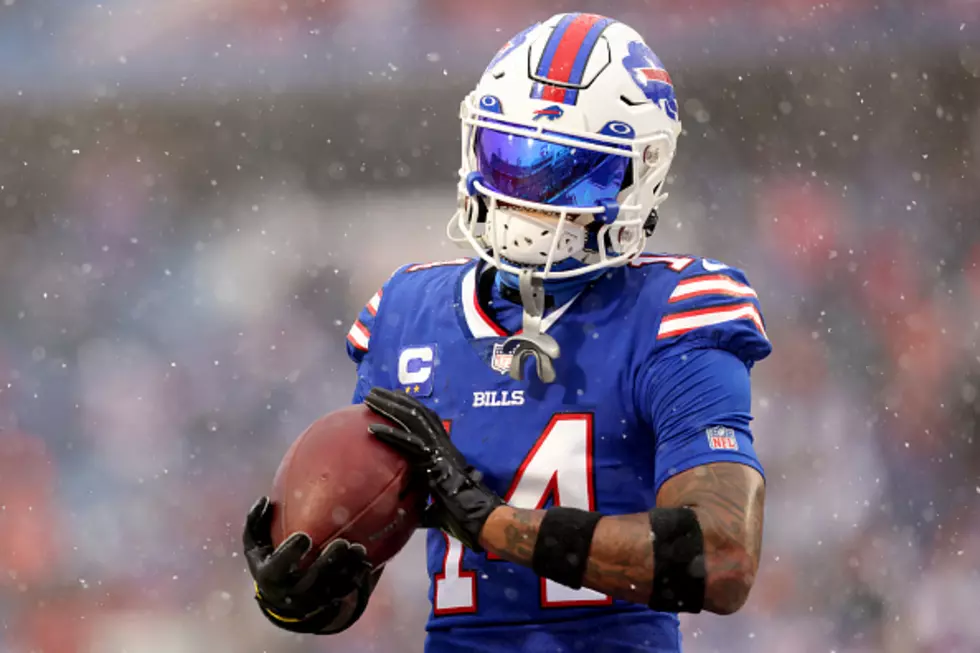 Stefon Diggs' Tweet Makes Buffalo Bills Fans Laugh Non-Stop
Getty Images
The Super Bowl is now set, as the Philadelphia Eagles will play the Kansas City Chiefs in Arizona next Sunday, February 12th.
The Eagles defeated the San Francisco 49ers in a game that wasn't the most fun to watch for NFL fans but showcased a great Eagles roster.
Fans are more worried about the Chiefs game against the Cincinnati Bengals at Arrowhead Stadium. The AFC Championship game last night was close and it ended heartbreaking for the Bengals, losing on a field goal with three seconds left.
Twitter went crazy with Eli Apple content, moments after the loss and he was top five in trending topics across the country; not just sports content.
That's because the Bengals cornerback trolled the Bills players after the AFC Divisional round. Not only that, but Bengals cornerback Mike Hilton called Arrowhead Stadium, "Burrowhead Stadium," along with the Mayor of Cincinnati asking Bengals quarterback Joe Burrow to take a paternity test, to prove he was Chiefs quarterback Patrick Mahomes' father...as a joke.
Apple's viral tweet was making fun of Bills quarterback Stefon Diggs and what many fans thought was making light of the Damar Hamlin situation.
Diggs took to Twitter this morning to not directly talk smack about Apple, but we know what these tweets meant...
The Bengals will now have to pay star quarterback Joe Burrow. He will command similar money to Josh Allen and Patrick Mahomes, and they still have to worry about extending star wide receivers Ja'Marr Chase and Tee Higgins. All three of those players are still playing on rookie contracts.
There's no secret that many Bills fans and even some NFL fans were rooting against the Bengals, because of all the trash talk that they did leading up to the AFC Championship game.
Best Free Agents Signed By The Buffalo Bills
The Buffalo Bills are gearing up for a run at the Super Bowl next season and some big-time free agents are already reaching out to the Bills looking to join the team. Check out some of the best free agents the Bills have signed in the past.
22 Famous Buffalo Sports Phrases Every Die-Hard Bills and Sabres Fan Knows
Being a sports fan in Buffalo is sometimes like knowing a different language. Here are 22 of our favorite Buffalo sports phrases you already know if you're a huge fan! And if you're new here, here's how to catch up.