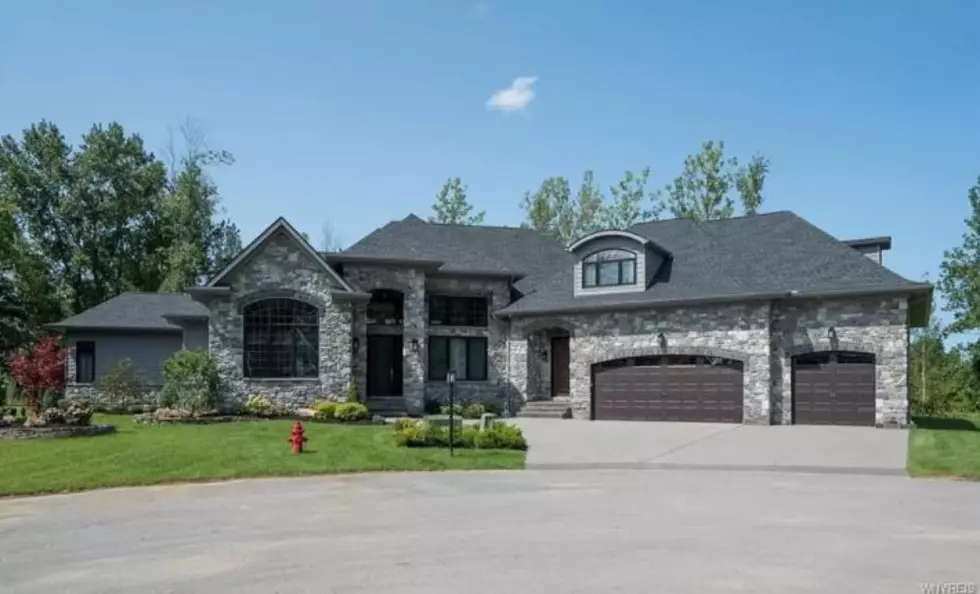 Step Inside The Most Expensive Home for Sale in The Southtowns [PHOTOS]
Credit: Zillow
One of my favorite pastimes is scrolling through the available homes for sale in Erie County and Western New York. There are some beautiful homes in Buffalo and the surrounding suburbs and the southtowns feature a ton of gorgeous real estate.
The most expensive home for sale currently in the southtowns (Orchard Park, West Seneca, Hamburg, Angola, Evans) is this stunning home on Chestnut Ridge Rd. in Orchard Park.
It's listed at $2 million on Zillow and looking through the interior, you can see why it's listed for that much.
It features four bedrooms and three bathrooms with 6,000-square-feet in total space. The kitchen is gigantic with a huge island and two sinks. There's plenty of room to make whatever dinner you want in this kitchen and the bathrooms look like they belong in a five-star hotel.
Then you have probably my favorite part of the home -- the private movie theater. It features leather seats and even a fridge and drink area. I'm not going to lie, I would spend hours in this room if I lived here,
Check out some of the photos, courtesy of Zillow.
Most Expensive Home For Sale in the Southtowns
Step inside the most expensive home for sale currently in Orchard Park, located on Chestnut Ridge Rd.
Rent An Island In WNY