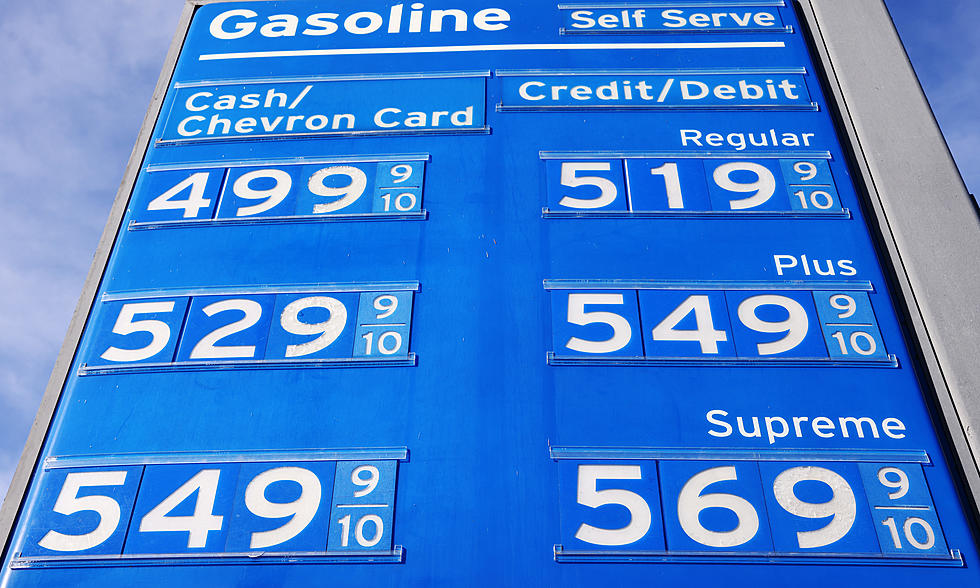 Why It Would Be Ridiculous If New York Actually Gave This Us
Getty Images
Are we overdue for another stimulus check? Are New York State residents getting a new stimulus check coming? This is pretty ridiculous.
How much money would you get in the gas stimulus check? As long as the gas prices are above 4 dollars, here is what people would get under the Gas Rebate Bill:
Families with two children could get as much as $300 per month
Single people who make less than $75,000 a year would receive the full $100 rebate
It is no surprise that gas prices are absolutely ridiculous right now. I mean, it is to the point where you might not even go somewhere because you simply don't want to burn the gas on going somewhere. There are some lawmakers who have brought it to the federal government but don't get ahead of yourself, it still needs to be passed into law, if it even gets to that point. But, come on.
That is ridiculous.
Are we going to give people a stimulus check every time something like this happens? Are people even using their stimulus check on ACTUAL gas. I mean, it helps in other areas, but is the value of helping everyone else out more than adding to the debt? Are we teaching people that they don't need to budget or sacrifice?
The current average gas price in New York State is $4.36 a gallon. That is up from $3.72 a month ago and nearly TWO DOLLARS more than the New York State average one year ago in 2021.
Who is sponsoring the Gas Rebate Bill? The new bill was proposed by Reps. Mike Thompson of California, John Larson of Connecticut, and Lauren Underwood of Illinois.
The gas stimulus would "provide middle-class Americans with monthly payments to ease the financial burden of this global crisis," Thompson said in a statement about the proposal, referring to Russia's invasion of Ukraine, which has pushed gas prices higher", according to CBS.
5 Cheapest Gas Stations in Western New York
These are the 5 cheapest gas stations in Western New York, as they are on Native American owned property.
Cheapest Gas Stations in WNY
Where can I find cheap gas in Buffalo? Where is the cheapest gas in Western New York. Here is where the lowest gas prices in New York State are.
7 Photos To Show How Busy This WNY Gas Station Can Be
If you try to go to the Seneca One gas station in Buffalo on Perry St. after noon, it's going to be busier than you could imagine, and what I mean by that is -- there will be a longer wait to get gas than there is to talk to a customer service representative.
If you don't believe me, let the photos below explain for themselves.