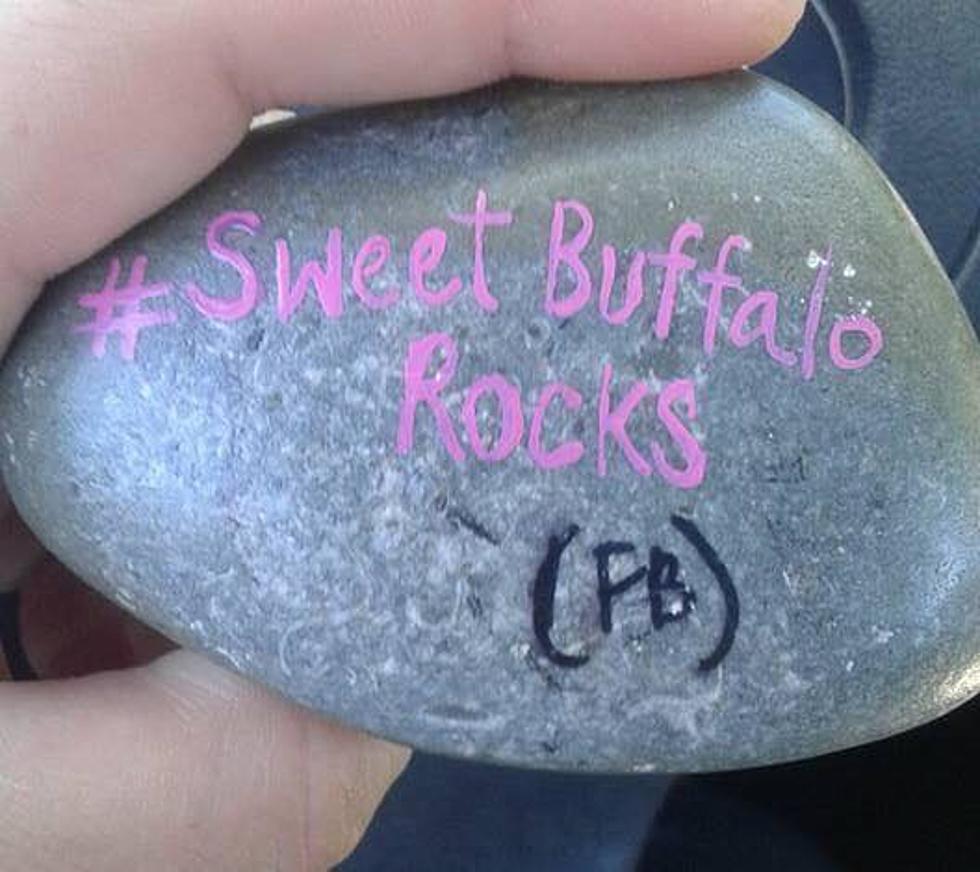 "Sweet Buffalo Rocks" Campaign Will Promote Buffalo And Keep The Kids Busy This Summer
Sweet Buffalo Rocks (Facebook via Sweet Buffalo)
Looking for an activity to keep you and your kids busy this summer?  Check out the "Sweet Buffalo Rocks" campaign on Facebook.
I hadn't heard about this until today but it's been going on for weeks.  The idea is simple, paint a rock.  Somewhere on the rock make sure to add the website.  Post a picture of the rock on their facebook page.  Then, hide that rock somewhere.
People have taken this idea to new heights.  It's become a bit of a scavenger hunt for people and gotten them to see new parts of the city that they may have never seen.
It's a way to maybe put a smile on someone's face who might need it.
This is one of my favorite comments I saw on their page about it:
Nicely done Sweet Buffalo.  This was a great thing to bring to Buffalo.  I hope it spreads.