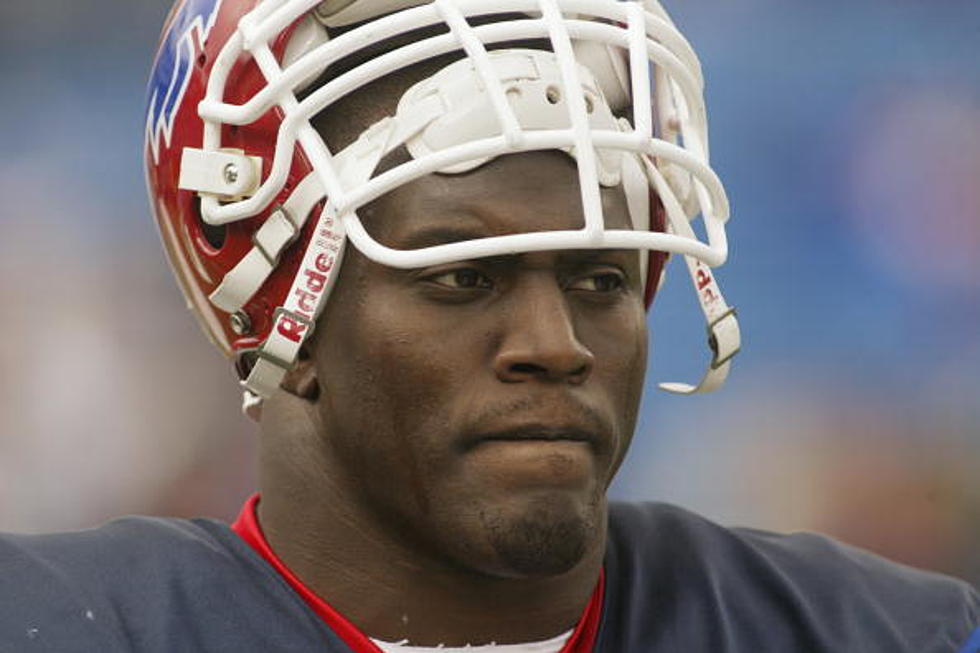 Former Bills Player Mad With the Seats He Had at Highmark Stadium
Getty Images
The Buffalo Bills are looking ahead to their week 3 game this Sunday, which will be played in Washington against the Commanders.
The game will be the first matchup between the two teams since the Bills' 2019 victory over Washington at Highmark Stadium.
As for this past Sunday, the Bills had a very convincing win over the Las Vegas Raiders, 38-10, which got them back on track. The entire fanbase breathed a sigh of relief.
If you have been following the Bills' home games the last several years, you know that they usually have a "Legend of the Game," which showcases a former Bills player, who is invited back to Orchard Park. They usually lead the pre-game ceremony.
This past Sunday was former Bills linebacker Takeo Spikes.
Spikes played 15 years in the NFL. He was drafted in the first round of the 1998 NFL Draft by the Cincinnati Bengals, where he became of the best linebackers in the league. He was traded to the Bills in the 2003 off-season, where he played through the 2006 campaign.
Spikes finished his career with the San Diego Chargers in 2012.
As great as the game went though for the Bills and fans, it did not go well for Spikes. He took to X (formerly Twitter) to showcase the seats he was given by the Bills, which was an obstructed view of the field.
Spikes said he left early.
Many media members and fans were in shock, as the tweet went viral over the past 48 hours.
The Bills did not release a statement regarding Spikes' displeasure with the seating accommodations.
16 Buffalo Bills With Some Of The Best And Worst Nicknames
Complete List Of Buffalo Bills Available On Cameo
22 Famous Buffalo Sports Phrases Every Die-Hard Bills and Sabres Fan Knows
Being a sports fan in Buffalo is sometimes like knowing a different language. Here are 22 of our favorite Buffalo sports phrases you already know if you're a huge fan! And if you're new here, here's how to catch up.