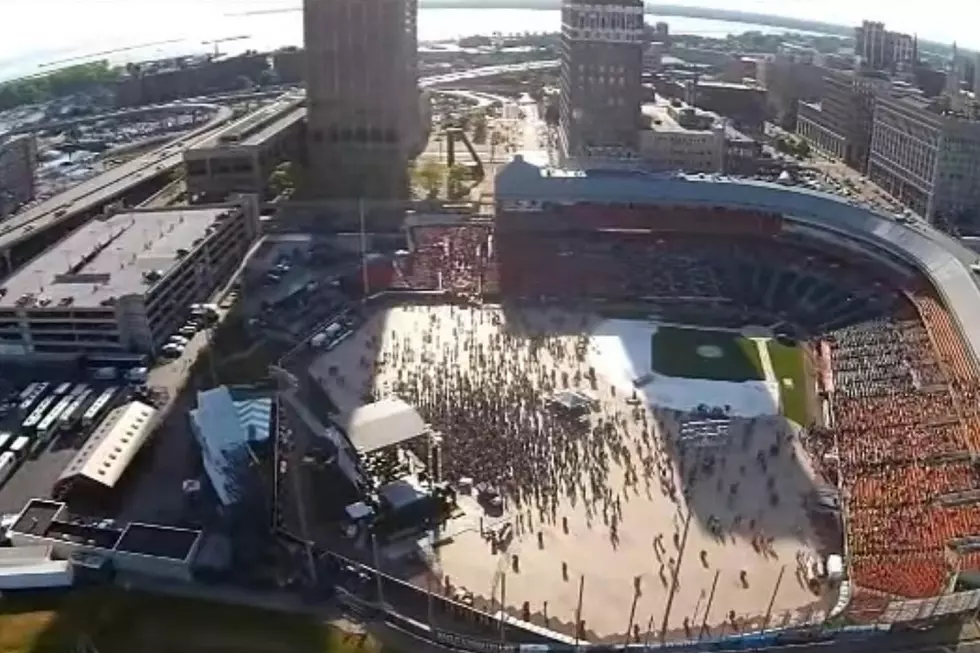 Official Entry Guide For Taste Of Country 2022
YouTube/Canva
Whether this is your first time attending the Toyota Taste of Country, or you're an old pro - chances are it's been a minute since you've taken a trip downtown to Sahlen Field. Even if you're a regular at Buffalo Bison's games, the sold-out crowd and field set up for Taste of Country will make things a little different than a normal event at Sahlen Field. 
The Buffalo Bisons released this entry guide with helpful tips and info for fans attending Taste Of Country this Friday night at the ballpark. Some of the things it includes are:
Get there early
All ballpark gates will open at 4 pm, but you'll want to get there ASAP to have plenty of time to go through the setup metal detectors and find your seat. If your tickets are at will-call, you'll want to leave some time for that too - however, you can pick up your tickets starting as early as 9 am.
Be prepared for a little bit of a wait
#TOC22 is a sold-out show, so expect there to be a line to get in. Be patient - remember, we're all there for the same thing - our love of country music!
Which entry gates you should use based on your ticket
The Bisons recommend using the Swan Street and Oak Street gates (located on the third-base side of the park) for anyone with tickets in an odd-numbered section. For fans sitting in an even-numbered section, they recommend using the Seneca Street gate on the first-base side.
Don't bring in anything you wouldn't want them to find
There will be metal detectors, and bags and purses will be searched. The Bisons have a carry-in policy with more detail that you may want to check out.
No outside food or beverages are allowed
Don't try to sneak in any snacks or drinks from home - there are plenty of delicious options to grab some grub or a drink right in the concourse.
No smoking, vaping, or chewing tobacco allowed
Sahlen Field is a 100% smoke-free facility.
Consumer's Pub at the Park will be closed
The restaurant will be privately reserved, so no fans will be allowed access without the proper credentials. But again, there are lots of other delicious options around the ballpark. 
Vendors will accept cash
You can either use cash or your credit/debit card to get things like food, drinks, and your official Taste Of Country t-shirt, and there are ATMs all around the ballpark.
The 2022 Taste of Country Toyota Tundra
Here is our official truck for this year's Taste of Country, thanks to Toyota.