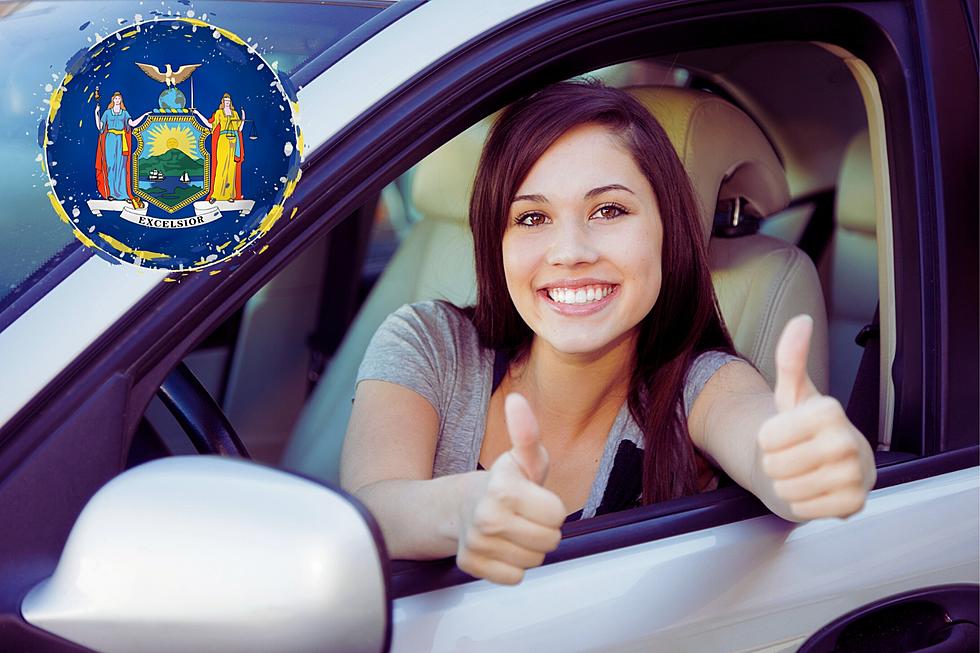 New York State Is The Safest In The US For Teen Drivers
Canva
For the typical New York teenager, getting your driver's license is a rite of passage. Millions of teens turning 16 can't wait to study up to get their learner's permit so they can finally feel the freedom of getting behind the wheel.
But for many parents, having their teen get their license just adds to their stress. We want to protect our kids at all costs, and knowing our inexperienced teen driver is out there on the roads with millions of other (potentially bad) drivers can be a terrifying thought.
Teens aged 16 to 19 are among the age group with the highest risk of crashes, and the expenses of owning a car (like gas, maintenance, and insurance) can bleed their small bank accounts dry. 
It's no wonder parents are freaked out to surrender the keys and let their kids get behind the wheel. But thankfully, a new study may bring some relief to frightened parents across New York State.
The financial site WalletHub recently released its list of the Best & Worst States for Teen Drivers in 2023. They analyzed all 50 states in the US using 23 different metrics, ranging from the number of teen driver fatalities to the average cost of driving repairs.
So where does the Empire State rank for our teen drivers?
New York State Is One Of The Best For Teen Drivers
Good news for New York parents! According to WalletHub's report, New York State is a great state for new teenage drivers, ranking 2nd overall in the entire country. 
New York was the state with the fewest teen driver fatalities in all 50 states, and the 4th fewest for Teen DUI violations, causing WalletHub to rank the Empire State #1 in the US for teen driver safety.
We know how scary it is as our kids get older and start gaining independence, but hopefully, this will ease some anxieties of the New York parents whose teens will be hopping behind the wheel this fall.
A Peek Inside The New Thruway Rest Stops In New York State [PHOTOS]
Keep scrolling to see pictures of the newly revamped New York State Thruway service areas.
The Best Places To Work In New York State
According to Forbes' list of
America's Best Employers
, these are the top companies to get a job with in the Empire State.
The Most Confusing Driving Cities in New York State
Some really confusing cities or parts of cities to drive through in New York, especially for out-of-towners.