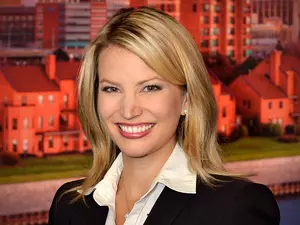 Teresa Weakley Coming Back To Buffalo
Teresa Weakley (Facebook)
Former Channel 4 news anchor Teresa Weakley will be returning to Buffalo, for one night only.  She and her band Ten Cent Howl will be appearing along with Stone Country Band this Saturday night as part of their new Honky Tonk Saturday Night Series at Sportsmen's Tavern, 326 Amherst Street in Buffalo.
The legendary Stone Country Band opens the night at 8 pm followed by Ten Cent Howl at 10 pm.  It's only $5.00 at the door, or couples two for the price of one.
Getting to know Teresa when she was in Buffalo we were surprised to learn she plays fiddle and sings in the folk band Ten Cent Howl.  And she plays and sings well.  Here's your chance to see her and the other incredibly talented musicians in both bands this Saturday night at Sportsmen's.